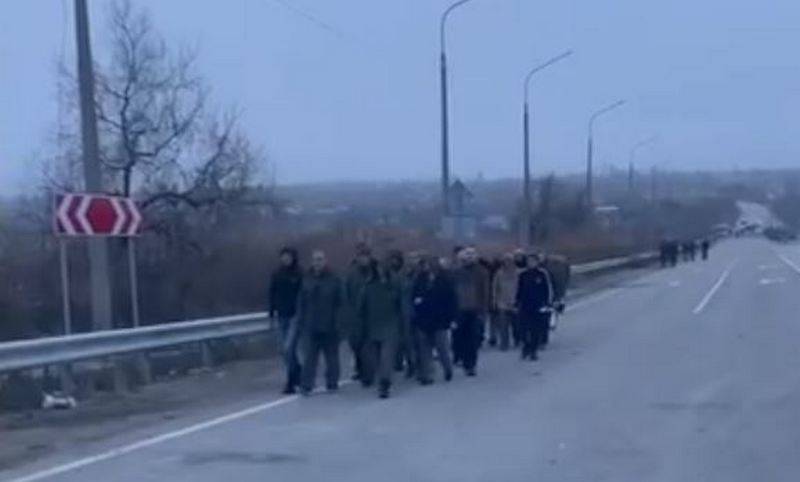 The Russian Ministry of Defense conducted another exchange of prisoners of war, today, November 24, 50 Russian servicemen returned home from Ukrainian captivity. This was reported by the press service of the military department.
The Russian military conducted the second exchange of prisoners of war with the Zelensky regime in two days. Yesterday, 35 Russian fighters returned home, today another 50. All those released from captivity will be sent to Moscow by military transport aircraft of the Russian Aerospace Forces, where they will be provided with the necessary medical and psychological assistance. They will undergo rehabilitation in medical institutions of the Ministry of Defense.
On November 24, as a result of the negotiation process, 50 Russian servicemen were returned from the territory controlled by the Kyiv regime, who were in mortal danger in captivity
- it is spoken in the message of military department.
Earlier, the exchange was announced by the acting head of the DPR, Denis Pushilin, who made a corresponding entry in his TG channel. According to him, the exchange is carried out according to the scheme 50 to 50. Prior to this, the head of the republic said that Russian servicemen who were captured by the Armed Forces of Ukraine are being tortured and mocked. This is also confirmed by the fighters returned from Ukrainian captivity.
Today we are returning 50 of our Russian fighters from Ukrainian dungeons. We give the same amount to Ukraine, mainly VES
- said Pushilin.
Meanwhile, Reuters claims that back on November 17, a secret meeting of representatives of Russia and Ukraine was held in the United Arab Emirates, at which, among other things, the exchange of prisoners of war was discussed under certain conditions. The UAE acted as mediators, the UN representatives did not participate. According to unofficial information, Americans were present in the Ukrainian delegation.