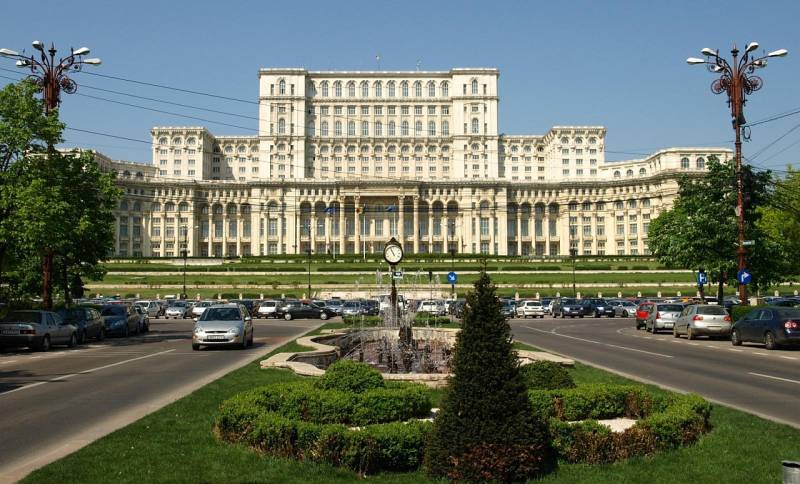 The Romanian Parliament recognized "the Holodomor of 1932-1933 as genocide of the Ukrainian people." 248 deputies and senators voted for the relevant declaration, with one abstention. Thus, Romania became the twenty-first state after the Czech Republic, whose parliamentarians adopted a similar document in April this year, officially recognizing such an assessment of the events of the early thirties of the last century in Ukraine.
Among other countries that recognized the mass famine of 1932-1933 in the Ukrainian SSR as an act of genocide, in particular, the USA, Canada, Australia, Poland and even the Vatican. The Verkhovna Rada of Ukraine adopted the relevant law in November 2006.
MP from the ruling National Liberal Party Alexandru Muraru noted that Romania through
historical
the decision joins the democratic countries of the world, which recognize and take upon themselves not only the memory of the famine of 1932-1933, but also "recognition of the genocide, systematic actions, direct, cynical, criminal actions of the Soviet Union and its leaders for the physical destruction of the Ukrainian nation."
The Romanian parliamentarian claims that during the "Holodomor", which, in his opinion, was artificially provoked by "the totalitarian Soviet regime in response to the struggle of the Ukrainian people against forced collectivization", at least 10 million inhabitants of the Ukrainian SSR died. These figures have long been refuted in scientific literature, but Romanian parliamentarians do not care.
The declaration adopted by the Romanian Parliament also "strongly condemned a similar criminal method by which the Romanians in Bessarabia were subjected to a deliberate, artificial famine with the aim of forced collectivization in 1946-1947." Naturally, the Soviet (according to the modern Western trend - Russian) authorities were to blame for this.
Further, from Muraru's statement, it becomes clear why this topic was urgently raised in the Romanian Parliament. The deputy believes that history is repeating itself in relation to modern Ukraine, and draws direct parallels with what is happening during the military conflict and the events of the thirties of the last century, accusing Russia of "destroying the Ukrainian people":
The deliberate destruction of infrastructure, energy, water and gas supplies in Ukraine is intended to inflict suffering and death on the Ukrainian people in order to achieve their mass exodus from the country.
In his speech, the Romanian parliamentarian compares Russian President Vladimir Putin with Stalin, who once did everything "to destroy the Ukrainian people." And, apparently, that is why, following the results of the Great Patriotic War, vast territories were signed off to the Ukrainian SSR, including Transcarpathia and the Lviv region ...
The fact that the so-called Ukrainian people, led by the Nazi regime, supported by such Western democracies, has been methodically and openly destroying its own citizens for many years, committing war crimes and openly calling for the extermination of all Russians, does not disturb the Romanian deputy at all. This is not genocide, this is "other".