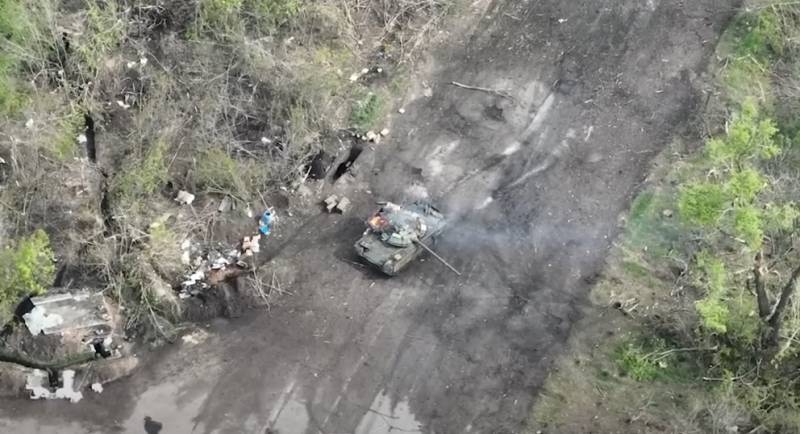 Illustrative photo
The work of a pair of Russian
tanks
at the forefront was filmed by an enemy reconnaissance drone. The crews of combat vehicles acted in a coordinated manner, despite the threat of enemy strikes, and were able to leave the battlefield without loss of personnel.
As shown in the video, two Russian tanks went deep into one of the settlements. One of them received a hit on the port side, possibly from an RPG or ATGM, after which the unit began to withdraw from the battlefield. A "whole" tank was in the rearguard, covering the damaged vehicle rolling back.
At some point, a fire on board led to the halt of the damaged equipment. The burning T-80 was blocked by a "partner", after which the crew in full force (three fighters) got out of the tank and retreated in a hurry. Then the surviving MBT began to withdraw.
The well-coordinated work of the tankers made it possible to ensure the safe evacuation of the crew of the wrecked vehicle and get out of the battle without loss among the personnel. At the same time, the shooting angle does not make it possible to understand where the infantry was located, which should be responsible for escorting MBT. It is possible that only tanks participated in the sortie, carrying out reconnaissance in force. However, the presence of an enemy reconnaissance drone in the air could lead to the early detection of vehicles and the defeat of one of them by already warned militants.