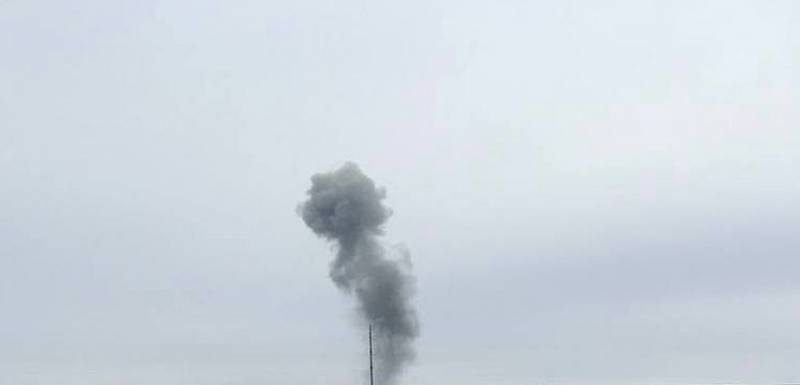 Ukrainian and Russian users of social networks and all sorts of "experts" are trying to calculate a certain pattern and determine the algorithm in the chronology of massive missile strikes of the RF Armed Forces on targets in Ukraine. There are suggestions that breaks of about five to seven days are needed so that the Russian military can analyze the consequences of shelling, identify new targets and supposedly replenish ammunition for new strikes. The same version is followed in the Main Intelligence Directorate under the Ministry of Defense of Ukraine, judging by the statement of Andriy Yusov, a spokesman for the GUR press service.
This logic does not fit Ukrainian media reports about several explosions allegedly taking place today in Odessa. At the same time, the air raid alert was not announced in the city. The Telegram channel of the Ukrainian publication Strana claims, without details or references to sources, that "explosions have been heard several times in Kherson since the morning." There is no information about any incidents, missile strikes and air raids from other regions of Ukraine.
As of November 24, there are still problems with electricity in Odessa. DTEK Odessa Electric Grids announces that the stabilization shutdown schedules introduced earlier are not currently in effect. In the whole country, power is gradually restored in the power system, but with different levels of stability and coverage, emergency shutdowns occur constantly.
The deficit in the energy system will still remain. In order to keep its stable operation in such conditions, Ukrenergo continues to apply consumption restriction schedules. We urge consumers who have already returned power to not neglect energy saving measures
- calls for prudent consumption of electricity by residents of all regions of Ukrenergo, predicting a decrease in the deficit in the system by evening.
Well, we have to wait for this very week and check how correctly Internet experts and employees of the Main Intelligence Directorate of Ukraine managed to calculate the logic of the Russian command. If they were right, then the end of November will again be hot for the Ukrainian energy system, and the consequences for the population, on the contrary, will be even colder and darker.