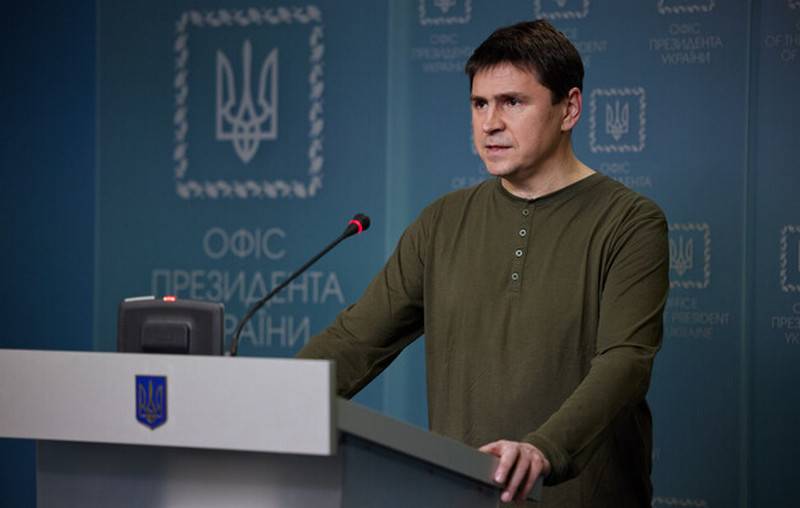 Ukraine will not negotiate with Russia, despite the push from some Western countries. As they say in Kyiv, if negotiations take place, then only on Ukrainian terms. Kyiv should dictate its demands, and not listen to them from Moscow. Therefore, the war will last until the "complete victory" of the Armed Forces of Ukraine.
Western countries periodically generate the idea of ​​bringing Russia and Ukraine to the negotiating table, this happens, as already noted, after massive Russian missile strikes. As soon as he arrives through the energy system of Ukraine, somewhere in Europe the next prime minister or president gives out a "brilliant" idea to end the conflict with peaceful negotiations.
So it happened this time, the proposal came from Rome. According to Foreign Minister Antonio Tajani, Italy intends to achieve conditions under which Ukraine will be able to sit down at the negotiating table with Russia. The minister did not give details of how the Italians intend to achieve these very conditions, he only said that he would discuss the problem with NATO Secretary General Jens Stoltenberg.
The proposal of the Italian politician was met with criticism in Kyiv. Commenting on Tajani's statement, Mikhail Podolyak, adviser to the head of Zelensky's office, bluntly stated that Ukraine would sit down at the negotiating table only to sign Russia's surrender, since it, i.e. Russia "must lose" and must "pay a high price" for crimes "against humanity".
To all fans of realpolitik and bloody deals with the devil: get rid of illusions. This war cannot end with a compromise at the expense of the territories of Ukraine and the lives of Ukrainians
Podolyak said.
Earlier, Moscow also stated that they did not see topics for negotiations with Kyiv, and there was no one to talk to there. The Kyiv regime is puppet and controlled from across the ocean. But the hosts do not give a command for negotiations, and they will not.