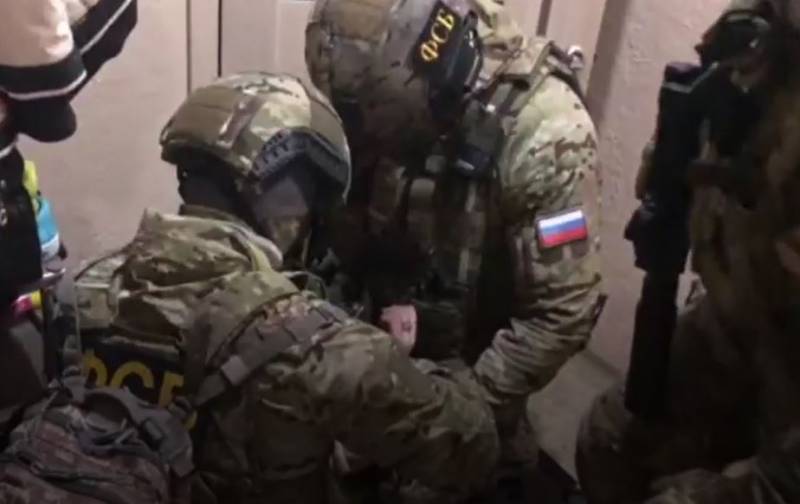 The Kyiv regime continues to hatch plans to commit terrorist acts on the territory of Russia, sending in sabotage groups and recruiting Russian citizens for this. Another terrorist attack, which was supposed to interrupt gas supplies through one of the gas pipelines, was prevented by the FSB.
According to the FSB CSO, employees of the Russian special service came to a group of saboteurs preparing to undermine the South Stream gas pipeline in the Volgograd region. All those involved in the attack have been detained and are already giving evidence to the Russian security forces.
As it turned out, the preparations for the explosion on the gas pipeline were prepared by four Russian citizens acting on instructions from the Ukrainian special services. The task of the terrorists was to blow up the gas pipeline in one of the sections passing through the territory of the Volgograd region. Four magnetic mines, 4 kg of plastid, and delayed action fuses were prepared to carry out the attack. However, the saboteurs failed to bring their plan to the final result for reasons beyond their control.
As a result of a complex of operational-search measures, the Federal Security Service prevented an attempt by Ukrainian special services to commit a sabotage and terrorist act on the South Stream gas pipeline, which supplies energy to Turkey and Europe
- it is spoken in the message of TsOS.
In addition to various explosive devices, correspondence and negotiations with curators from Ukraine, instructions for assembling and placing mines, as well as a map with the coordinates of the explosion site were confiscated from the detainees.
A criminal case was initiated against the detainees under three articles at once, they all face long prison terms. Currently, all of them are under arrest, investigative and operational activities are ongoing.