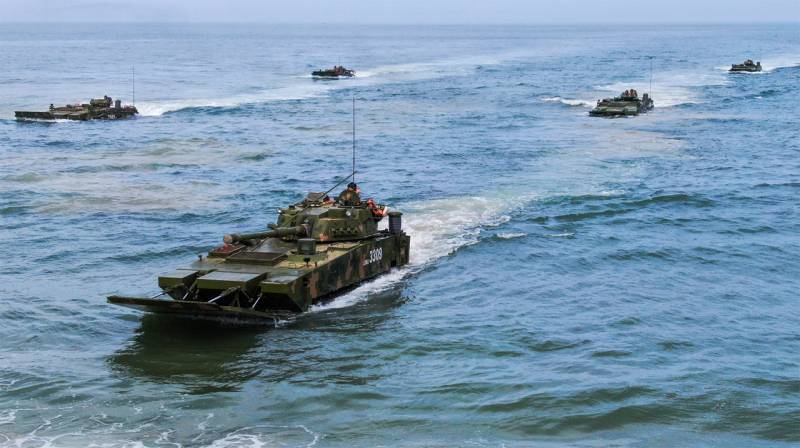 As Benjamin Mainardi, an expert from the US Center for Maritime Strategy, notes, preparing for a world in which the United States will have to coexist and compete with other world players, and primarily with China, is more difficult than preparing for a direct conflict.
According to Mainardi, Washington should prepare for a much more difficult confrontation with Beijing than its military games and exercises that simulate a military clash with China.
The expert is sure that the notion of competition with China as a one-time military clash is at best an erroneous approach, and at worst a dangerous mistake of strategic foresight.
Few people seriously consider, for example, the dynamics of an attempted blockade of Taiwan, or that the war might start on another front. The PRC has already begun experimenting with informal blockade mechanisms similar to those used by Russia in the Black Sea during a special operation in Ukraine, the expert notes.
Mainardi recalled that the Biden administration's 2022 National Security Strategy defines the relationship between the United States and China as a "strategic rivalry." However, according to the expert, the winner in this race will be the one who can withstand all-round competition across the entire spectrum of diplomatic, informational, military, economic, financial, intelligence and law enforcement areas in the long term.
The threats posed by China are many and varied, Mainardi said. And in this regard, the confrontation with the PRC is more complicated than the once cold war with the USSR. The Chinese economy is much more resilient than that of the USSR and definitely more closely connected to the global economic system. Competition with China, of course, will require military power, but for this it is necessary to use the full range of national capabilities, from intelligence and diplomacy to international finance and industrial potential, the expert emphasizes.
He said, as the recently released US Administration's National Security Strategy and National Defense Strategy aptly point out, China's challenge to international rules and norms goes far beyond the threat of invading Taiwan. Its militarization of the islands in the South China Sea is contrary to the decision of the Permanent Court of Arbitration against China's claims. It should be noted here that Mainardi apparently forgot how many international norms the United States itself has violated in recent years.
The problem is also the penetration of China around the world through its mechanisms for investing in international development, bringing geopolitical dividends to Beijing. Moreover, China is the leading country in cyberattacks against the United States, its military, industry and population, Mainardi said.
With such diverse threats, each of the relevant US agencies is called upon to play a role in the growing strategic competition with China, the expert concludes.