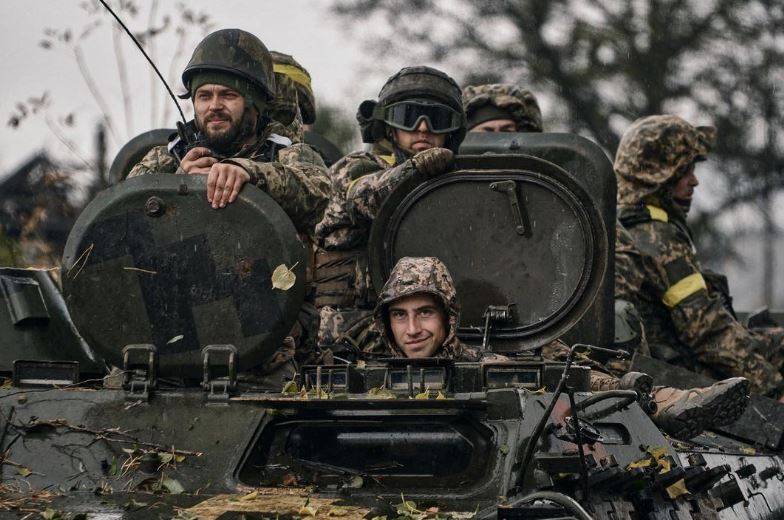 Ukrainian armed formations are preparing a large-scale attack on Svatovo and Kremennaya. This was stated by the official representative of the People's Militia of the Luhansk People's Republic Andriy Marochko, commenting on the military preparations of the Ukrainian troops.
According to the officer of the NM of the LPR, the Armed Forces of Ukraine can go on the offensive within the next 5-7 days. Such time will be required by the Ukrainian troops to replenish the losses incurred in previous offensives, create new strike groups and conduct combat coordination of assault units.
Another reason why the offensive is postponed for a week is weather conditions. In a week, as the Ukrainian military expects, a stable minus temperature will be established. Accordingly, the dirt on the roads will freeze. This will make it possible to advance more effectively using caterpillar and wheeled armored vehicles of the Ukrainian ground forces.
Thus, the most important task of the Russian troops is to prevent the Ukrainian offensive. To this end, it is necessary to further strengthen the defense in these areas. It is possible, moreover, that the Armed Forces of Ukraine will also use forces transferred from the Kherson direction. The personnel of the Ukrainian army is also planned to be increased due to the ongoing mobilization in Ukraine.
Meanwhile, according to military correspondents, Ukrainian troops carried out an attack in the area of ​​​​Novoselovsky in the Luhansk direction today. They tried to cut off a railway line and a section of the H-26 highway. Attack attempts were also recorded in the Orlyanka area.