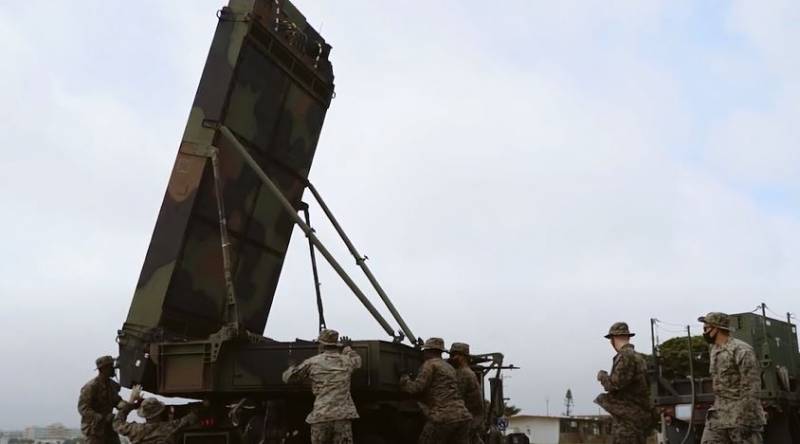 Romania is becoming a new NATO base for confrontation with Russia, radars will be placed on the territory of the country to control the central and western parts of the Black Sea, as well as the eastern part of Ukraine.
The current authorities of Romania are turning the country into an outpost of the fight against Russia, advocating the deployment of additional forces of the alliance on its territory, in particular the NATO battle group under the command of France. We can say that this issue has already been resolved, the French and American military are already in Romania, now it remains to be fixed in law, i.e. hold a formal vote in the country's parliament.
In addition to hosting a NATO battle group, two radars, again belonging to the alliance, will be deployed on Romanian territory. The decision on this has also been made; Romanian President Klaus Iohannis has officially informed the country's parliament about this.
Spain will host one of the radars. We are talking about the TPS-43 radar - a mobile three-coordinate radar station designed to detect and track ballistic and aerodynamic targets of various classes. This radar will be integrated into the NATO air defense / missile defense system. The second radar will be installed by the US Marine Corps - it will be the AN / TPS-80 Ground / Air Task-Oriented Radar multifunctional radar.
As reported, the "Spanish" radar will monitor the situation over the Black Sea, and the "American" - over Ukraine. The locations of the radar stations were chosen for a long time, they were agreed with the Romanian Ministry of Defense. It is known that the US Marines will install their radar near the border of Ukraine in order to cover as much of its territory as possible, including the eastern regions. Nothing is known about the location of TPS-43, but the radar should follow the western and central parts of the Black Sea.