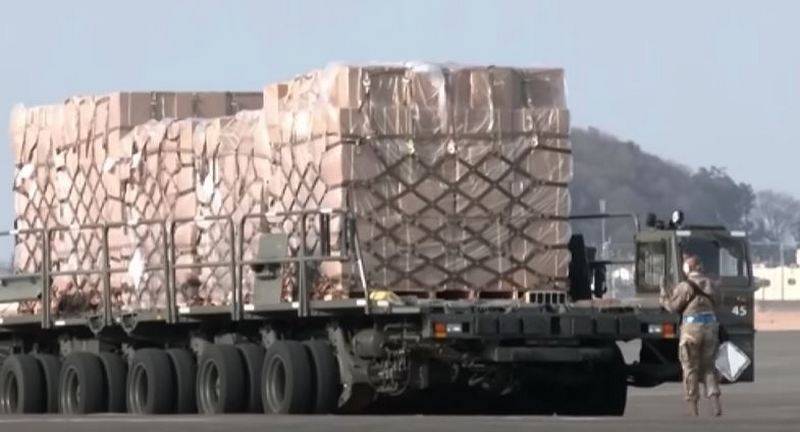 The United States continues to be the main sponsor of the Zelensky regime, continuously supplying Ukraine with
weapon
and ammunition. In Kyiv, they do not have time to rejoice at receiving military assistance from the Americans, as a new one is already coming. Washington does not intend to slow down the supply of the Armed Forces of Ukraine, even to the detriment of its own security, the United States does not need a strong and sovereign Russia.
The Americans have prepared another package of military aid for Ukraine, this time for $400 million. If we take into account the new supply, then in total since the beginning of the presidency of Joe Biden, the United States has supplied Kyiv with weapons worth $19,7 billion. Some countries have a military budget several times smaller.
As the head of the US State Department, Anthony Blinken, said on this occasion, the basis of the new package will be ammunition of various calibers and anti-aircraft missiles. Under the guise of claims of Russia's "massive missile strikes" on Ukraine's critical infrastructure, the United States is trying to create at least some semblance of air defense. According to the same Blinken, Washington will support Kyiv "as much as necessary." The United States needs the victory of the Armed Forces of Ukraine in this confrontation, defeat is not even considered there.
Artillery ammunition, precision fire systems, anti-aircraft missiles and tactical vehicles that we provide will serve Ukraine in the best possible way on the battlefield.
- said the US Secretary of State.
In general, the new list of military assistance to Ukraine from the United States looks like this: 150 heavy machine guns with thermal imagers to combat UAVs; Ammunition for MLRS HIMARS; Ammunition for the NASAMS air defense system; 200 high-precision 155-mm projectiles; 10 thousand mortar mines of 120 mm caliber; HARM anti-radar missiles; 150 HMMWV armored vehicles; more than 100 light tactical vehicles; more than 20 million cartridges for small arms of several calibers; 200 generators; Spare parts for 105mm howitzers and other equipment.
All of the above will be removed from the warehouses of the American army.