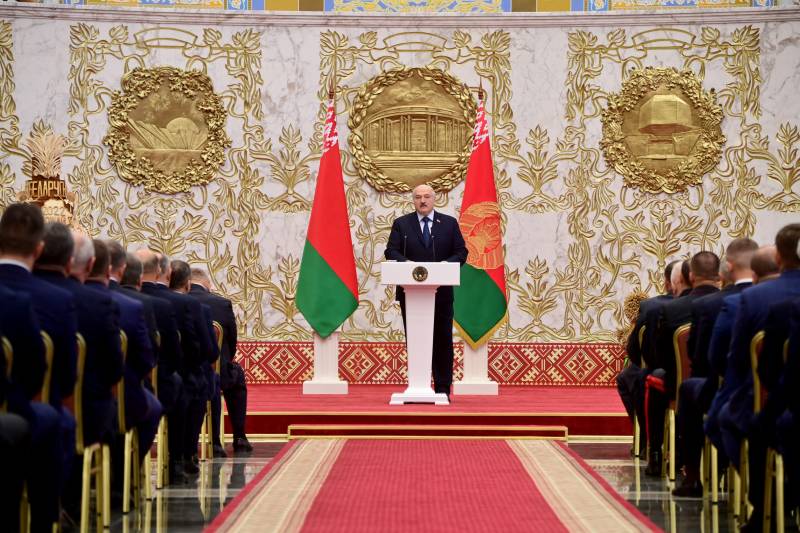 Statements by the American press that the Belarusian army is preparing to enter Ukraine are not true, but Minsk is ready to retaliate in the event of an attack. This was told by the President of Belarus Alexander Lukashenko.
The Belarusian leader called "complete stupidity" the assertions of the American media that the Belarusian army, together with the Russian army, is preparing to attack Ukraine and this will happen soon. According to him, Minsk has repeatedly stated that it is not a participant in the conflict on Ukrainian territory, the task of the Belarusian army is to close the borders of the Union State from being hit in the back by NATO.
This is complete nonsense. If we get involved directly with the armed forces, with manpower, in this conflict, we will not add anything to this, but, on the contrary, will make it worse. This is not the role of Belarus in this conflict
- he said.
At the same time, if the West nevertheless attempts to attack from the territory of one of the NATO countries, or Ukraine, then the answer will follow immediately, and it will be joint with Russia and such that it will be felt not only in Europe, but also overseas.
If suddenly someone attacks us, you cannot imagine how we can respond (...) We will respond in such a way that not only Europe will tremble
- he added.
Meanwhile, Kyiv continues to claim that Belarus is allegedly preparing for an invasion of Ukraine, but admitted that this will not happen in the near future, since the Russian group has not reached the "necessary number." At the same time, the command of the Armed Forces of Ukraine is forced to keep significant forces on the northern border in order to prevent a breakthrough of the "Russian-Belarusian" troops. According to the latest data, Kyiv has significantly strengthened the border by building a line of fortifications and barriers, mined bridges and roads, as well as the most dangerous areas.