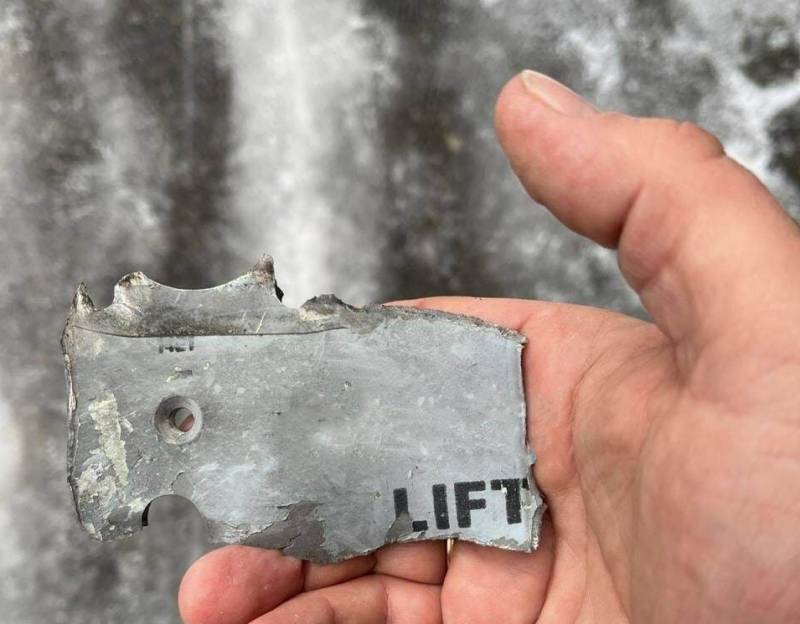 The information about another fatal error in the calculation of the air defense complex of Ukraine has been confirmed. We are talking about a situation in which one of the residential buildings in Kyiv was hit by a rocket today. Traditionally, the Kyiv regime announced that it was "a Russian missile hitting civilian targets and civilians." Representatives of higher authorities were also noted for their accusations - everything, as in the case of a rocket explosion in Poland.
Then, on the footage, the Ukrainians themselves showed the wreckage of the rocket at the site of the destruction of the house in the Ukrainian capital. The rocket has a clearly visible inscription in Latin, which makes it easy to identify the fragment as belonging to a NATO-style rocket.
To be more precise, this is an anti-aircraft missile of the NASAMS complex. Recently, these complexes began to arrive in Ukraine. And today, as soon as there was information about a new series of Russian strikes on infrastructure facilities of the Kyiv regime, hatred posts appeared in Ukrainian public pages in the style of "Now the complexes delivered to us will start to click Russian missiles like seeds." As a result, they "clicked" on one of the residential apartment buildings in Kyiv.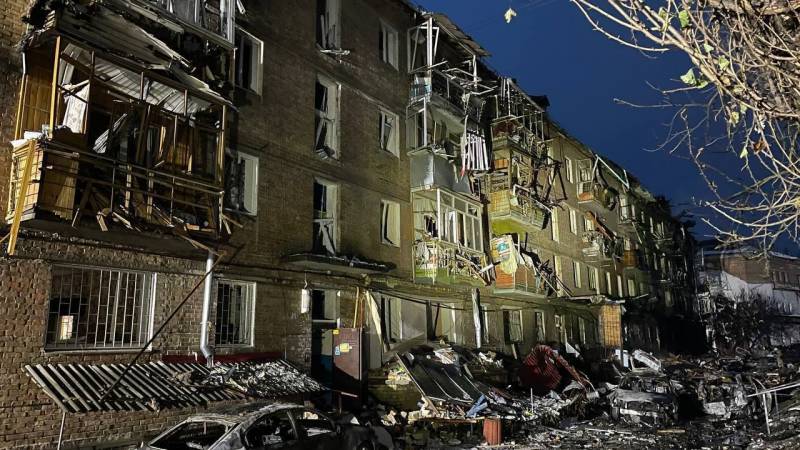 In terms of information, they tried to accuse Russia of hitting a civilian object, but the facts clearly indicate that the defeat was inflicted by an anti-aircraft missile of a foreign-made complex.
This is probably why the Servant of the People party is initiating amendments to the legislation, on the basis of which Ukrainian citizens face a prison term of up to 2 years for any publication about an object struck in Ukraine until the General Staff of the Armed Forces of Ukraine provides information about this in a favorable way .