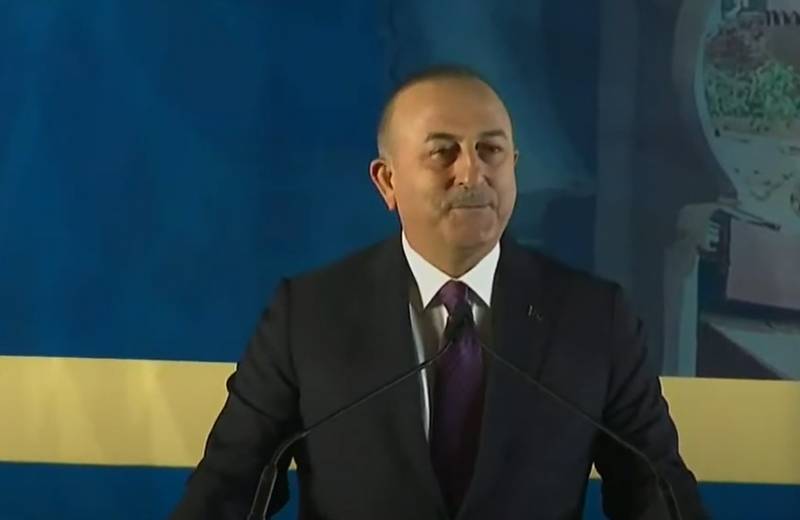 Turkish Foreign Minister Mevlut Cavusoglu made a statement regarding the armed conflict between Ukraine and Russia. The Turkish minister noted that one can say as much as one likes about "the need to achieve victory on the battlefield", but the fact is that "the conflict will end precisely at the negotiating table."
Mevlut Cavusoglu:
The prerequisites for this were back in March, when the Foreign Ministers of Russia and Ukraine met in Antalya. At the same time, the negotiations of the delegations were held in Istanbul. And the parties were ready to reach agreements on a ceasefire.
According to the Turkish Foreign Minister, subsequently "something forced the parties to move away from the ceasefire position, from the dialogue in general."
The Turkish Foreign Minister noted that since then many words have been said about "victory on the battlefield", however, as he stressed, in the end, the parties to the conflict will have a table at which negotiations will be held, because this is in the interests of peace.
Cavusoglu:
Since March, a lot of time has passed, the situation has become much more complicated. New realities have managed to take shape, but we do not lose optimism in the sense that everything will end with a negotiation process.
Recall that the head of the Kyiv regime, Zelensky, by decree forbade himself to negotiate with Russia. However, in the West, words are increasingly heard that sooner or later Zelensky will have to go to such negotiations.