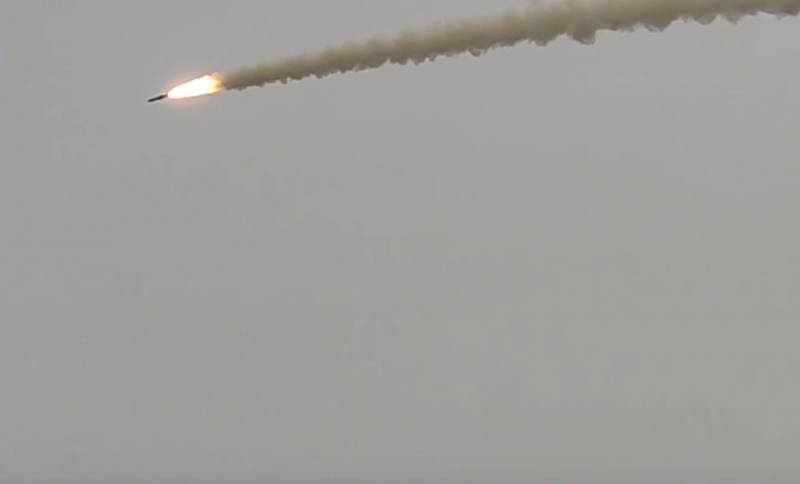 Russian missiles, which, according to the statements of Ukrainian officials of various ranks, "Russia has run out", reached the western regions of Ukraine as well. Powerful explosions are heard in Vinnitsa and Lvov regions. Several districts of the Lviv region controlled by the Kyiv regime were left without electricity. And this is taking into account the fact that part of Lviv and significant areas of the region have been facing emergency and rolling power outages in recent days and have tried to restore the infrastructure at least partially.
Ukrainian media write that for the first time in recent weeks, the entire Lviv with the surrounding areas of the region was without electricity.
Head of Vinnitsa administration:
Several critical infrastructure facilities were hit by the missile attack.
Fires are reported as a result of rocket attacks in Kyiv and several districts of the Kyiv region.
It is known that Russian missiles hit a number of objects, as a result of which railway traffic stopped in a number of regions of Ukraine, including the same Lviv region. Dozens of freight trains stand on de-energized tracks throughout Ukraine.
Earlier today, arrivals were recorded at industrial facilities in Dnepropetrovsk and the Odessa region.
The Ukrainian side focuses on the fact that after strikes on electrical infrastructure facilities in the Odessa region, several regions of neighboring Moldova were left without electricity. Reports are coming from this republic that there are indeed power outages there.
So far, the air raid on most of the territories controlled by the Kyiv regime has not been canceled.