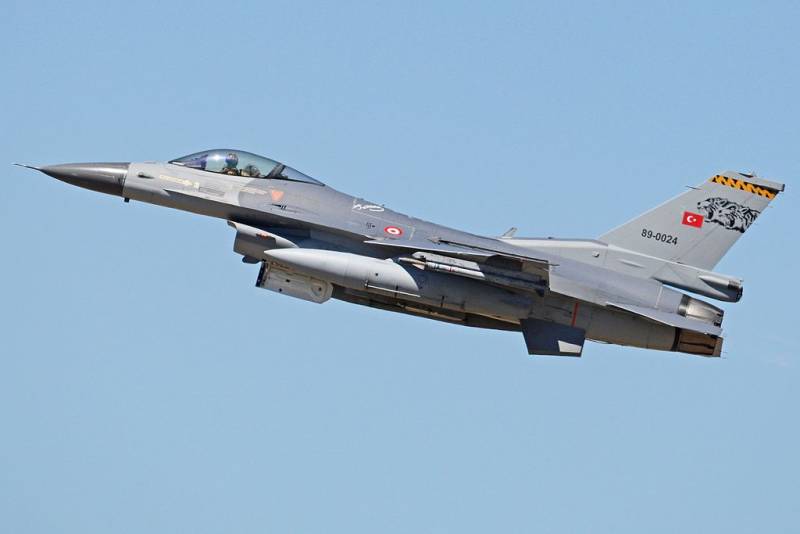 The strikes of the Turkish armed forces on the territory of the northern provinces of Syria and Iraq are "just the beginning" of a larger operation. This was stated by Turkish President Recep Tayyip Erdogan.
As the head of the Turkish state noted, his country allegedly has the right to conduct military operations in northern Syria on its own, without consulting with anyone and without asking anyone for permission. Erdogan explains the need for terrorist attacks in Istanbul, which were committed, according to the Turkish investigation, by Kurdish militants.
The authorities in Syria and Iraq should not feel that they and their countries are in danger. We intend to ensure the territorial integrity of these countries
It is known that the President of Turkey personally ordered the launch of a military operation in northern Syria and Iraq. This happened immediately after his return from the G20 summit held in Indonesia, on the island of Bali. It is possible that Erdogan received from the GXNUMX some kind of unspoken "go-ahead" for such actions. After all, he would hardly have decided on a large-scale operation against the Kurds, actively supported by the United States and the European Union, if he was not sure that Washington and Brussels this time would not stand up for their Middle Eastern protégés.
It seems that the entry of Sweden and Finland into NATO in the end turned out to be a more significant goal for the West than supporting the Syrian Kurds. The latter were actually betrayed by the United States, which, however, is not surprising if we recall the fate of the same pro-American government in Afghanistan.
Recall that on November 20, the Turkish armed forces launched massive attacks on the bases of Kurdish formations in northern Syria and Iraq. The world community prefers to remain silent about these actions of Ankara, although Syria and Iraq are sovereign states recognized by the UN.