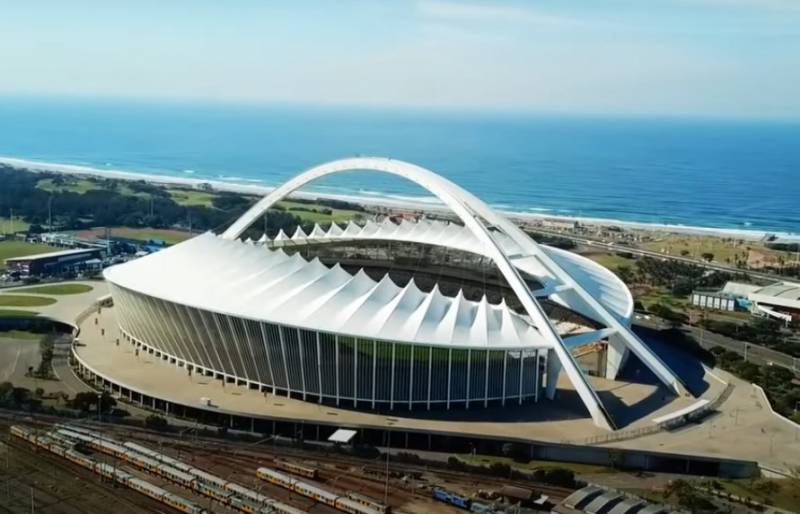 The 2022 FIFA World Cup in Qatar has been at the center of an unprecedented debate since the Arab state won the bid to host it in 2010.
While many international sporting events have been the subject of much discussion about human rights abuses in host countries, such as China's crackdown on Uyghurs in Xinjiang ahead of the Beijing Olympics, none have been as viciously attacked as Qatar.
Journalist Feras Abu Helal writes about this in his article for the Middle East Eye.
According to the Middle East expert, Western media coverage of the World Cup in Qatar is replete with hypocrisy and Eurocentrism.
As the journalist writes, the country has spent about $220 billion on the construction of stadiums, roads and other infrastructure for the international tournament. At the same time, the Western press repeatedly wrote that the workers involved in the construction of infrastructure suffered from poor working conditions, overtime work and low wages, without giving any real evidence of "suffering".
At the same time, according to Helal, many of the largest building contractors who have worked on projects for a sporting event in Qatar are created in the West itself. Consequently, it is they who are responsible for the unsatisfactory working conditions for hired workers, but the Western media hypocritically kept silent about this.
As a prime example of Oriental phobia, a Middle East expert cites an exclusive piece from the Daily Star, which says, literally, that "screaming camels near the England base in Qatar make the team spend sleepless nights."
Helal recalled that modern Qatar is fundamentally different from what it was during the days of British colonialism. Today it is a country with outstanding infrastructure, beaches, buildings and high development. There can be no talk of any "camels screaming under the windows" that interfere with sleep.
Finally, the expert noted the rampant Eurocentrism on the part of Western media covering the World Cup in Qatar. In particular, the series "FIFA Revealed" from the streaming service Netflix raises the question of how European fans will be able to get to Qatar. It's like Qatar is somewhere on another planet, and it's like Qatar doesn't have one of the biggest airlines in the world.
It's a valid question, but why don't fans from the Middle East, Africa and South America ask it when the World Cup is in Europe, which has been almost a dozen times
- writes Feras Abu Helal, adding that the hypocrisy of the Western world is clearly manifested during the days of the championship.