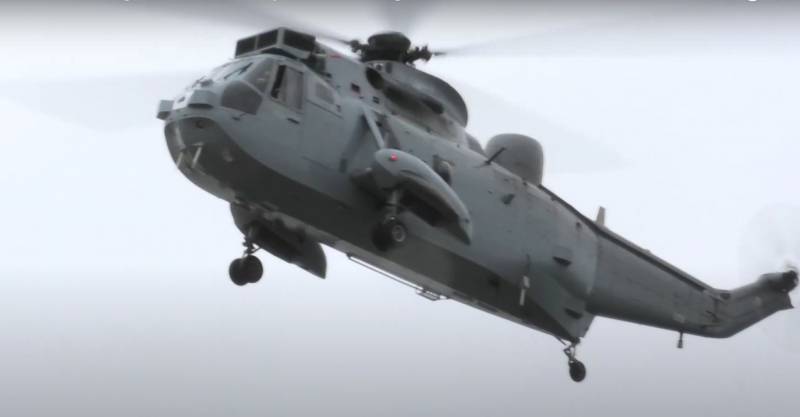 The "newly minted" British Prime Minister Rishi Sunak, as expected, continued the policy of his predecessors towards Kyiv. It is no secret that the UK is one of the main beneficiaries of the conflict in Ukraine and is interested in its continuation.
On November 19, the British Prime Minister visited Kyiv, where he met with Volodymyr Zelensky. During the conversation, Sunak stressed that the UK has been a key partner of Ukraine since the beginning of the Russian NMD and promised to continue military support for the Armed Forces of Ukraine. In particular, to allocate 50 million pounds to strengthen Ukraine's air defense.
At the same time, as it became known, London is preparing to transfer 3 Sea King helicopters and 10 artillery shells to Kyiv.
It is worth noting that the aforementioned rotorcraft were written off by the British in 2018. We are talking about the WS-61 Sea King, which is a British version of the American transport aircraft from Sikorsky, developed back in the late 60s of the last century. For Ukraine, according to London, it is quite an acceptable option. According to some reports, one of the three cars has already arrived in Ukraine.
About who will pilot them, first, although such a question was asked by British journalists of the Deputy Minister of Defense of the United Kingdom. Then it was announced that the helicopters would be operated by the Ukrainian military, who were allegedly trained in the UK.