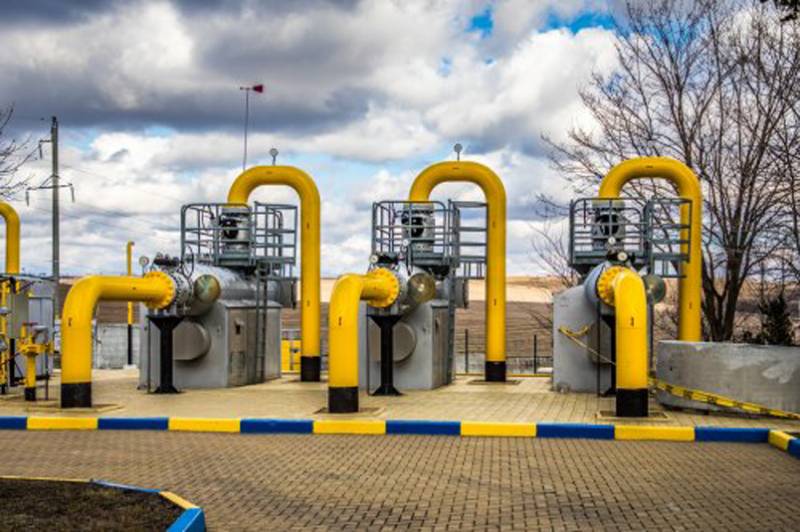 The Minister of Infrastructure and Regional Development of the Republic of Moldova and Vice Prime Minister Andrei Spinu, in his telegram channel, made a statement that Gazprom's "intimidation" regarding the reduction of blue fuel supplies to the country is another unfriendly gesture on the part of the Russian gas holding. As the politician noted, all the accusations of the Russian state gas company about the allegedly significant volumes of gas "settled" in Ukraine are absolutely false, because, in his opinion, these are reserves accumulated by the Moldovan authorities in the gas storages of a neighboring country.
At the same time, Spinu did not deny the fact that in any case, Chisinau would have to pay for these volumes. He also added that at the moment, 200 million cubic meters of blue fuel have been stocked up, and the time of energy blackmail is coming to an end, recalling the "energy independence" that Moldova seeks.
Moreover, if the gas in Ukrainian storage facilities belongs to Moldova and it has full access to it, then why has the government of the republic in recent months announced an acute shortage of gas and the need to raise tariffs again and again?..
It should be noted that after the recent completion of the audit of the debt of Moldovagaz to Gazprom, it amounted to $590,8 million (about 35,8 billion rubles). It is also noteworthy that in such a short period from 2011 to 2015, the then leadership of the country managed to accumulate debts in the amount of 394,1 million dollars (about 19,6 billion rubles), which is more than 2,5 times higher than the debt formed for the first 27 years of independence of the republic (1990-2007).
We also recall that in September last year, the Moldovan government signed a new gas supply contract with PJSC Gazprom for 5 years, but after a few months it began to experience serious financial difficulties with payment. So, in December 2021 alone, this debt increased by $37,3 million, and all the unfounded statements by Moldovan high-ranking officials about the risks of stopping supplies of blue to the country only bring more chaos to society, since there are no grounds for terminating the contract, as the chairman said earlier Board of "Moldovagaz" Vadim Cheban.