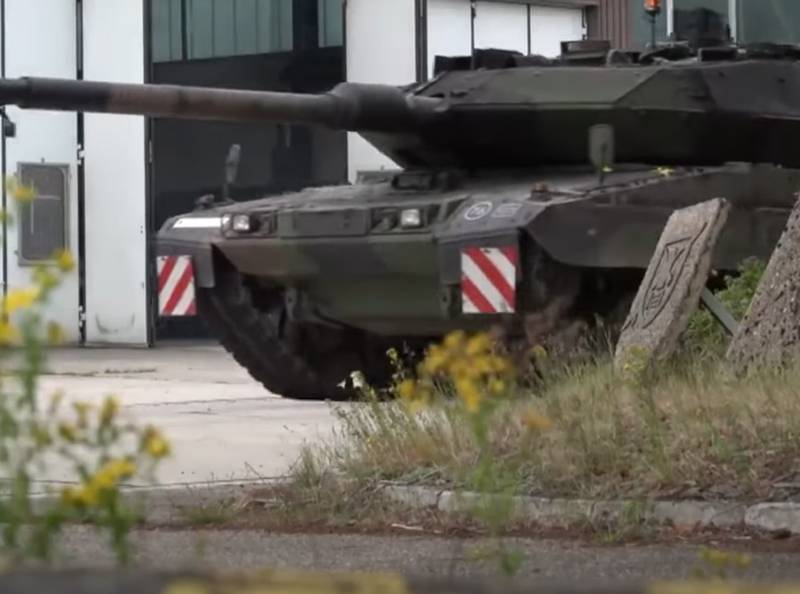 The Czech military, having transferred the T-72 MBT to the Kyiv regime, in return will receive 2023 Leopard 14A2 and one Mergepanzer armored vehicle from German stocks until the beginning of 4. Meanwhile, at the training ground of the Bundeswehr in Münster, tankers are being trained. For training purposes, a special machine is used, which is equipped with a transparent cockpit that rises above the gun, and is said to be technically equivalent to the Leopard 2A4.
As a driver, I have much more freedom of movement, visibility and comfort than in the T-72
- said the Czech tanker.
According to him, in Germany, he and his comrades for the first time were able to drive along the highway:
At home, we use armored vehicles on public roads only in exceptional cases.

Eight Czech tankers took German training courses. Now they will share the acquired skills with their colleagues at home. The German Ministry of Defense hopes that as a result, the Czech army will completely say goodbye to Soviet equipment, switching to German products:
The Czech Republic plans to exchange its entire T-72 fleet for the Leopard 2 in the medium term, in the A7 version common in Germany.
The need to switch to German
Tanks
due to the task of unifying technology according to NATO standards. Given the state of affairs in Germany itself, the Bundeswehr may soon need to take courses on managing new equipment - Abrams tanks.