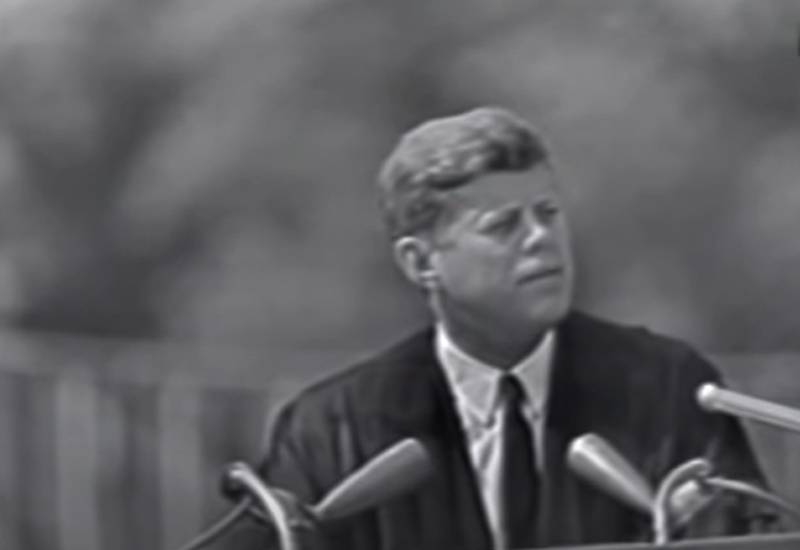 Today, when relations between Russia and the United States have "heated up" to the limit, many people recall the times of the Cold War, calling what is happening its second version.
At the same time, not everyone knows exactly what happened between 1945 and 1991, believing in numerous myths associated with this confrontation.
By the way, one of them just says that the Cold War ended with the collapse of the USSR in 1991. In fact, the end of the conflict marked the signing of the Charter of Paris for a New Europe on November 21, 1990. In fact, the confrontation between the Soviet Union and the United States ceased after the launch by Mikhail Gorbachev of the so-called "policy of new thinking" or "perestroika" in 1987.
Another common myth is that the Cold War was a confrontation between communism and capitalism and dictatorship and democracy.
In fact, it was exclusively a conflict between the USSR and the USA, expressed, first of all, by the "arms race". At the same time, during the Cold War, the Americans cooperated well with communist China and supported about 35 dictatorial regimes. At the same time, the Soviet Union was doing business with capitalist France, Germany, etc.
It is also erroneous to say that the Cold War was a relatively peaceful time for all mankind. Indeed, only in the period from 1945 to 1970, 170 armed conflicts took place on the planet, in most of which the United States participated in one way or another.
In some Third World countries, these conflicts continue to this day.
By the way, about the concept of "third world country". It has also come to us since the Cold War. True, we interpret it today incorrectly.
In modern society, a "third world country" is commonly referred to as poor, underdeveloped states.
At the same time, during the Cold War, countries were divided according to bloc affiliation. So, according to the classification of the Americans (which they came up with), the United States and its allies belonged to the states of the first world, the USSR and its allies - to the second, and all the rest were third world countries.
The beginning of the video from 78 seconds: