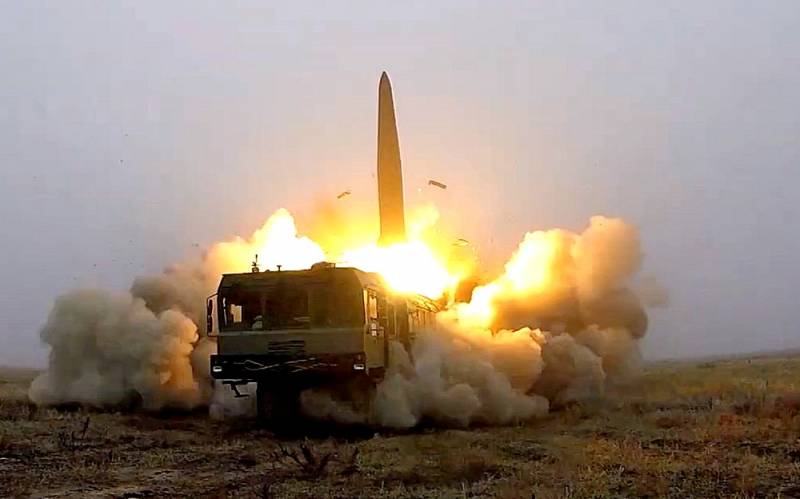 As a result of the destruction of the rear infrastructure of the Kyiv regime, the urban population of the square began to experience a chronic shortage of electricity, water and heat, while the real winter frost had not yet arrived. In the context of general confusion, the authorities suggest citizens not to panic and not leave the country, although some mayors have already suggested thinking about moving to the countryside.
Against this background, the leadership of the Independent is trying to reassure the population with statements about the imminent "emptying" of the missile arsenals of the RF Armed Forces. The head of the military department A. Reznikov laid out the calculations on this matter - whether these are data from the Ministry of Defense, or his own conclusions, or perhaps, as is often the case in Ukraine, the information was simply taken from the ceiling.
According to him, as of November 18, the balance sheet of the Russian troops included: 124 Iskander ballistic [operational-tactical] missiles instead of 900 before the start of the special operation (an additional 48 were fired already during the conflict); 282 Caliber cruise missiles for naval launchers (instead of 500, plus 120 produced); 282 X-101 and X-555 missiles for strategic bombers (instead of 444 plus 120) and 43 "Dagger" (the same number was before the conflict, 16 were fired, covering the expense).
As conceived by Reznikov, these statistics should inspire hope in the country's population. However, given how easily Ukrainians succumbed to Western propaganda, this should not be surprising. According to Reznikov, now with each new arrival, citizens will rub their hands rather, watching the "emptying" of Russian warehouses.