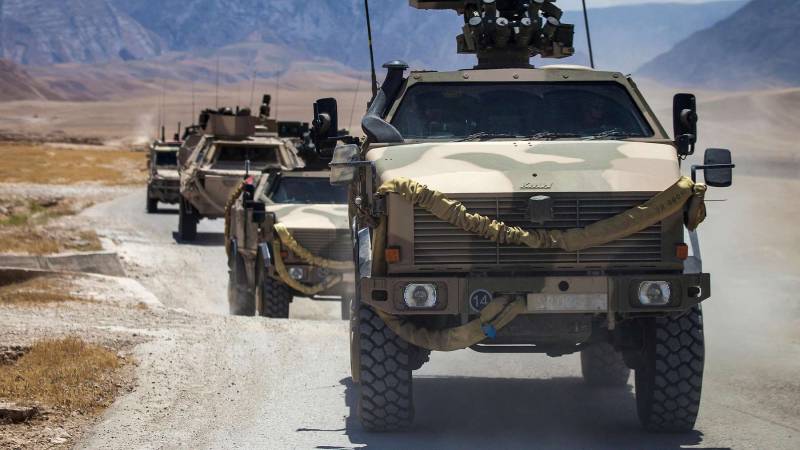 Illustrative photo
After the start of the special operation of the RF Armed Forces in Ukraine, the Kyiv regime sought from its Western "partners" to transfer the maximum possible amount of equipment. From Germany, the independent authorities, faced with heavy losses in armored vehicles, were expected first of all to transfer
tanks
Leopard 2 and BMP Marder.
Berlin made the decision to supply armored vehicles for the infantry only in September, promising to arm the Armed Forces of Ukraine with 50 Dingo 2 armored personnel carriers.
DINGO has proven itself well and will make a significant contribution to the protection of Ukrainian soldiers
- said in the Bundestag.
At the same time, as emphasized in the German parliament, the transfer of the Marder BMP to Ukraine is impossible, since combat vehicles of this type are intended for Greece to replace the BMP-1 delivered by Athens to Kyiv. Judging by recent publications on the Web, Dingo is already being operated in the airborne divisions of the square.
Positioned as an armored personnel carrier, the Dingo ATF was adopted by the Bundeswehr in 2003. Since then, the German army has received over 500 pieces of equipment, actively using it in Afghanistan.

No other Bundeswehr vehicle like the Dingo has saved so many lives. It is especially in demand as an increased protection armored personnel carrier (ATF) during transport or patrol. Its relatively small dimensions make it easy to navigate narrow and winding roads, even in built-up areas. Unimog chassis makes it maneuverable and off-road passable
- stated on the website of the Ministry of Defense of the Federal Republic of Germany.
Dingo ATF, having a mass of 12,6 to 13,1 tons, has a speed of up to 89 km / h. The armored car can accommodate up to 8 people and is equipped with machine guns or grenade launchers. It is possible to install a remote-controlled turret, however, judging by the photographs of the Independent Ministry of Defense, the Germans decided not to transfer vehicles in such a luxurious configuration to the Armed Forces of Ukraine.