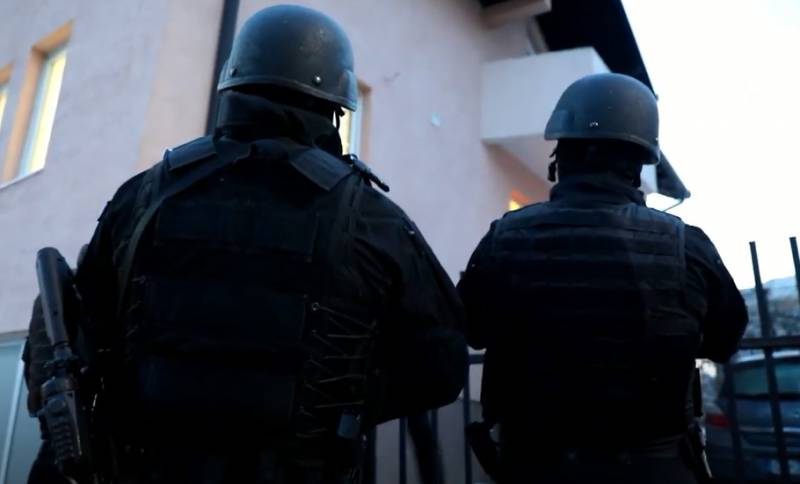 Yesterday, in his address to the Kosovo Serbs, Serbian President Aleksandar Vučić urged them to be vigilant against the background of the aggravation of the situation with autonumbers.
My request to them [the Kosovo Serbs] is to maintain peace and stability in the entire region, as we never wanted clashes. Every effort must be made to prevent further escalation of the conflict
- said the Serbian leader against the backdrop of news that the Kosovo police special forces are being pulled to the north of Kosovo - into areas densely populated by Serbs.
Vučić delivered the speech after a recent trilateral meeting between him [President of the Republic of Serbia], Kosovar leader Albin Kurtin, and NATO Secretary General Jens Stoltenberg in Brussels. The parties have made attempts to find a compromise on the issue of license plates. As a result, the negotiations did not succeed.
During a telephone conversation between Stoltenberg and EU High Representative for Foreign Affairs and Security Policy Josep Borrell, the head of the North Atlantic alliance expressed extreme concern about the situation developing in relations between Belgrade and Pristina.
At the same time, the chief EU diplomat in his communiqué expressed the hope that Pristina's suspension of the re-registration of vehicles in the north of the unrecognized republic, as well as the suspension of the issuance of Serbian license plates for Kosovo by Belgrade with the letters KM, will benefit both sides. So, there will be additional time to find a consensus on this issue in order to further normalize bilateral relations.
Recall that under the new rules, drivers with Serbian license plates of Kosovo and Metohija (with the letters KM) will be issued warnings, but starting from November 22, they will be fined 150 euros. Today it became known that the authorities of Kosovo decided to postpone the issue of imposing fines for Serbian license plates for two days, although the new decision was supposed to come into force today, from 8 am. The delay is due to a request from the US leadership.
Already by April next year, it will be possible to move around the republic only by cars with new Kosovo numbers (with the letters RKS). Belgrade calls this unacceptable.
The situation around license plates escalated on July 31, when the Pristina authorities announced their re-registration. This caused resentment among the local population, most of which are ethnic Serbs, after which the implementation of this project was postponed.