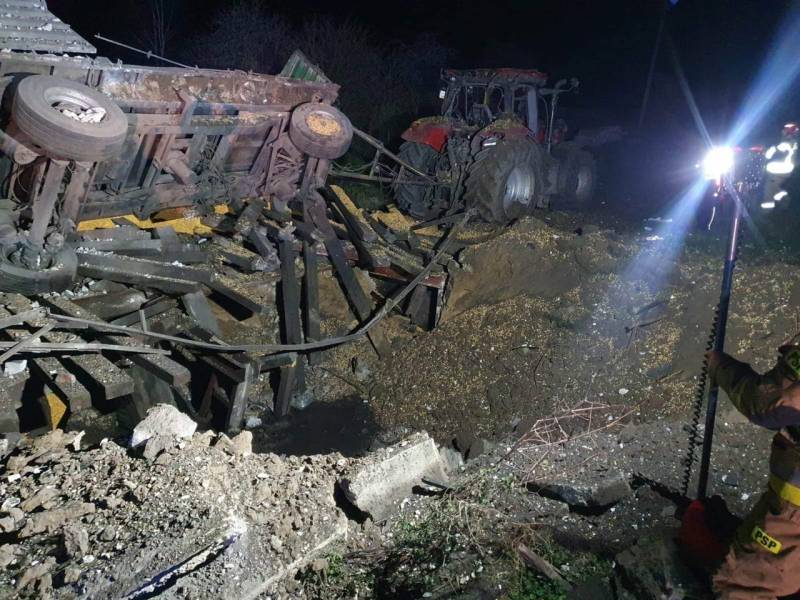 There will be no third world war. At least for now. And at least because of the Ukrainian missile that flew to the Poles.
In fact, last week the world was only one step away from a world war. Today, analysts can characterize the explosion of a Ukrainian air defense missile system in the region of Polish Lublin in different ways - a deliberate shelling or a malfunction in the operation of an anti-aircraft missile system - but the fact is that for "hot heads" in the West, who are accustomed to always blaming Russia for everything, this explosion could become a reason to start a full-scale war against Russia.
However, "hawks" "hawks", but still reason prevailed. Moreover, everything developed in such a way that, first of all, they tried to explain everything (or, in other words, shut their mouths) to the Ukrainian president, who began to call on NATO for war and stated that he "knew for sure that this was the work of Russia." In Kyiv, as previously reported by VO, I even had to call Jake Sullivan, National Security Adviser to the President of the United States. Moreover, Sullivan called after Zelensky tried to contact Joe Biden, who was at that time in Indonesia at the G20 summit.
In the West, they are well aware that it is one thing to fight with the hands of Ukrainians against Russia, but to fight against Russia by ourselves, and even with a multiple increase in the likelihood of using nuclear weapons.
weapons
- completely different. Therefore, even after repeated exclamations about "Russia's fault" coming from Kyiv, Zelensky (and the Polish authorities at the same time) were given to understand: your chatter is out of place.
Mikhail Leontiev's view of the situation: