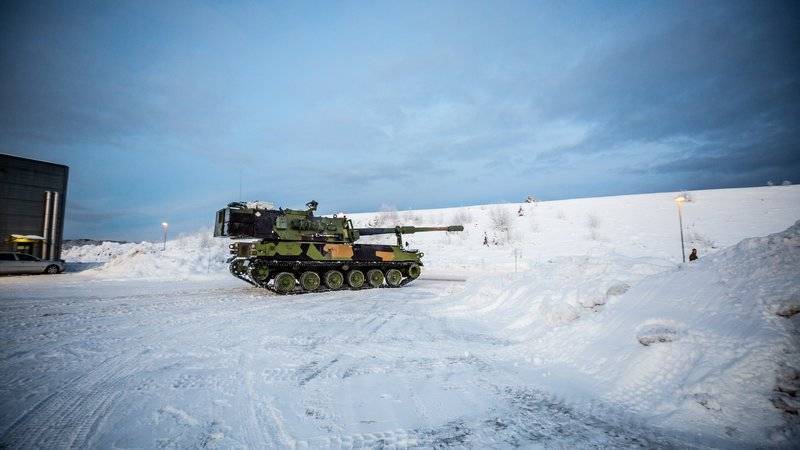 Finland is purchasing an additional batch of South Korean self-propelled howitzers K9 Thunder, the total number of South Korean howitzers in the Finnish army should reach almost a hundred units.
The Finnish Ministry of Defense continues to withdraw from the army outdated Soviet 122-mm self-propelled howitzers 122 PSH 74 (Soviet Gvozdika), purchased in 1992 from the presence of the army of the former GDR in the amount of 72 units, replacing them with South Korean self-propelled guns K9 Thunder. According to the press service of the Finnish military department, Helsinki is buying another 38 self-propelled howitzers for 134,4 million euros. The package also includes logistics.
After the implementation of the contract, the number of K9 Thunder self-propelled guns in the Finnish army will reach 96 units. The first contract for the purchase of 48 units of 155-mm / 52 K9 Thunder self-propelled howitzers from the presence of the South Korean army was signed by the Finnish Ministry of Defense in February 2017. In addition to the howitzers themselves, it included training, the supply of spare parts and service support. The contract included an option to purchase an additional batch of K9 howitzers.
Howitzers K9 Thunder Moukari (Finnish name) are gradually replacing the obsolete Soviet 122-mm self-propelled howitzers 122 PSH 74 (Soviet Gvozdika) in the Finnish Defense Forces. The K9 Thunder is a 155mm self-propelled artillery mount that began development in 1989. After 10 years, self-propelled guns began to enter the South Korean army. The gun is capable of hitting targets at a distance of over 40 km (when using Excalibur shells - over 50 km).
All South Korean howitzers arriving in Finland are handed over to Millog Oy, which installs Finnish equipment on them, which is not specified, and repaints them before being handed over to the military.