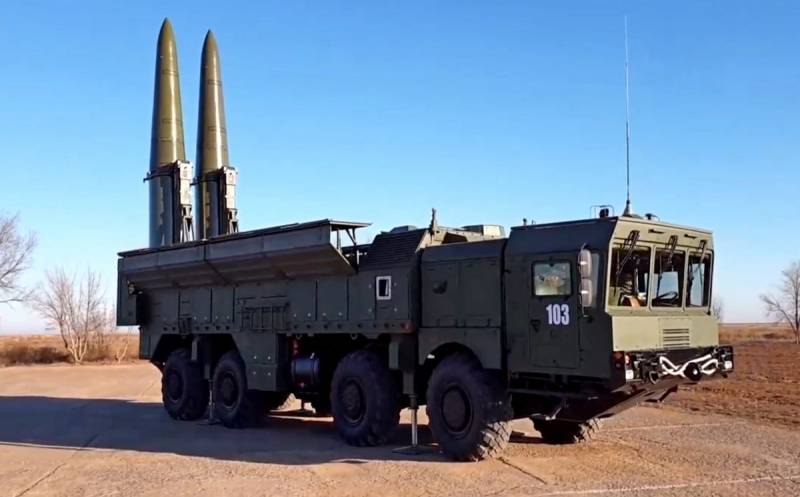 The missile formations of the Armed Forces of the Russian Federation have completed the re-equipment with the modern Iskander-M complex. This was stated by the Ministry of Defense of the Russian Federation, emphasizing the uniqueness of the complex and the absence of its world analogues.
According to open sources, the firing range of the Iskander-M is up to 300-500 kilometers (data vary). Such a range makes missiles indispensable in solving combat missions. In addition, the American press previously wrote that Iskander-M uses special "traps" for air defense systems.
Russian military personnel are already using the Iskander-M during a special military operation in Ukraine. They note the excellent combat characteristics of the complex, the increased cross-country ability of the combat vehicle, which is able to overcome impassability and operate in swampy areas.
As stated in the Russian Defense Ministry, rocket artillery units receive modern weapons. They are successfully used during a special military operation in the Donbass and other regions. Also, Russian troops regularly receive new multiple launch rocket systems, including the Tornado family.
The Armed Forces of the Russian Federation are regularly supplied with modernized 2S19M2 Msta-S self-propelled howitzers. Their distinguishing characteristics include the rate of fire and the ability to work in the "flurry of fire" mode.