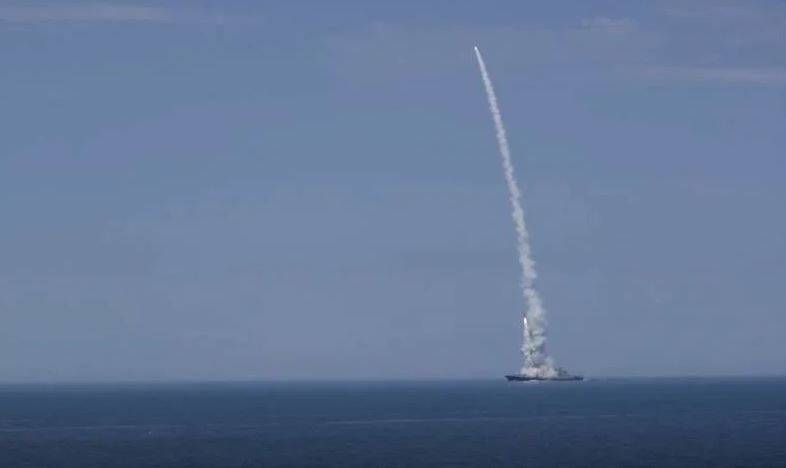 More recently, the Ukrainian authorities, followed by representatives of the leadership of the North Atlantic Alliance, the countries of the West and Ukraine, ambitiously stated that Russia had allegedly run out of missiles, including Caliber, and now the country would not be able to subject the territory of Ukraine to serious blows. Such statements were made, for example, by Aleksey Arestovich, adviser to the Office of the President of Ukraine Volodymyr Zelensky.
Politicians and officials referred to their intelligence data. For example, in the 20th of October, the head of the Main Intelligence Directorate of the Ministry of Defense of Ukraine, Kirill Budanov, stated that the Russian army had almost run out of missiles and there would be no new attacks. However, Budanov said the same thing in August 2022, and even in May, the Ukrainian military already claimed that Russian missiles were depleted.
However, today is November 19, and rocket attacks on the territory of Ukraine are repeated with a frightening regularity for the Kyiv regime. Now representatives of the Western and Ukrainian authorities no longer talk about the fact that Russia "ran out of missiles." On the contrary, they admit that Moscow could increase the production of missiles, since it supposedly stocked up on the necessary components in advance even before the start of a special military operation in Ukraine. This is despite the fact that in March there were statements that the Russian military-industrial complex allegedly had to remove electronics from refrigerators and washing machines in order to preserve rocket science at least a little ...
Meanwhile, rocket strikes are causing more and more problems for the Kyiv regime. Prime Minister of Ukraine Denys Shmygal, for example, said yesterday that about half of the entire energy infrastructure of the country was damaged as a result of the strikes. This is a huge loss of capacity, given that, as current events show, missile strikes have not stopped until now. Only this night there were large-scale arrivals in Zaporozhye, in the evening - in Nikopol.