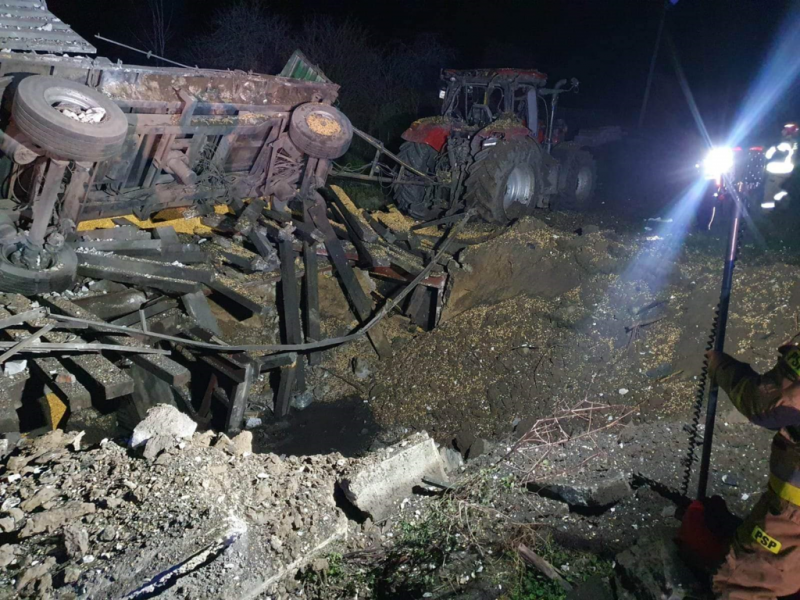 As soon as reports surfaced of an unknown missile crash in Poland's Lubelskie Voivodeship, killing two people, US authorities were quick to refute the Kyiv regime's claims that the missile was Russian. US President Joe Biden twice made statements that the missile did not belong to Russia and the United States has no reason to believe that it was Russia that attacked Polish territory.
Interestingly, almost simultaneously with this, Ukrainian President Volodymyr Zelensky was trying to push through the version about the Russian missile. Even when everything was revealed, the Kyiv regime tried to deny that the fallen missile belonged to the Ukrainian air defense forces. But by this he only undermined his authority in the eyes of the Western public.
After Zelensky's reaction to the incident, many Western media wondered if the Ukrainian president could be trusted. Some analysts have begun to talk about the fact that the regime in Kyiv is mired in lies and this will have a bad effect on its relations with the West.
Thus, the United States, by its reaction to the missile drop in Poland, demonstrated that it was not ready to enter into a direct armed conflict with Russia over Ukraine. It is one thing to help with money or weapons, and quite another to allow a situation where the United States itself will find itself in a risky position. This was the prompt reaction of Biden himself, who hurried to personally comment on the incident in the Lubelskie Voivodeship.
Probably, for Ukraine and to some extent for Poland itself, this behavior of the American leadership was an unpleasant surprise. Now Warsaw should think about whether Washington will react if Russian missiles really fly at a country that zealously supports the Kyiv regime, or will they again declare that they do not see their belonging? This once again emphasizes that countries need to pursue a sovereign policy, and not expose themselves to the danger of armed conflicts with a strong multi-million dollar state because of the ambitions of the American masters. At a critical moment, these masters may turn away.