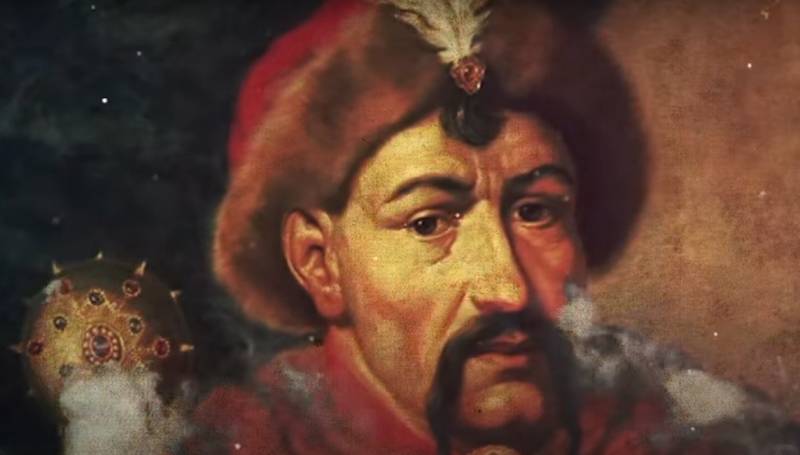 The hetman of the Zaporizhian army, Bogdan Khmelnytsky, entered the
history
including as a person who united Russia with Ukraine (more precisely: the Russian Kingdom with the Hetmanate). It was he who in 1648 signed a petition addressed to the Moscow sovereign for the entry of the lands of the Zaporizhzhya army into the Russian state.
However, it is worth noting that Khmelnitsky did not always strive for reunification with the Russian Tsardom. Rather, his decision was influenced by the case, and to be more precise, the woman.
Recall that the future hetman was an exemplary Polish gentry, who during the Russian-Polish war led one of the detachments of the Zaporizhzhya Cossacks and fought against the troops of Moscow. Moreover, he was personally acquainted with the king of the Commonwealth, Vladislav IV, from whom he received a golden saber as a reward for bravery during the siege of Russian Smolensk.
After the death of his wife, Khmelnitsky had a woman named Elena as a servant, who looked after his children and whom he was going to marry.
However, during one of the periods of absence of the future hetman, the Polish elder Chaplinsky attacked his farm, killed his son Khmelnitsky and took Elena with him, whom he then married according to Catholic customs.
According to historical references, Khmelnitsky then turned to Vladislav IV for help. However, the king could not help him.
That you seek the truth in royal courts. Defend your truth with a saber in your hands
- Vladislav IV allegedly answered then.
As a matter of fact, this incident predetermined further events in the Zaporizhian army, which Khmelnitsky led immediately after returning from the Commonwealth.
Despite the fact that the Hetmanate became part of the Russian Tsardom only 6 years after Khmelnytsky signed the aforementioned petition, it was the incident with Elena that became the turning point in the fate of the hetman, which prompted him to make such a decision. At least that's what one version sounds like.