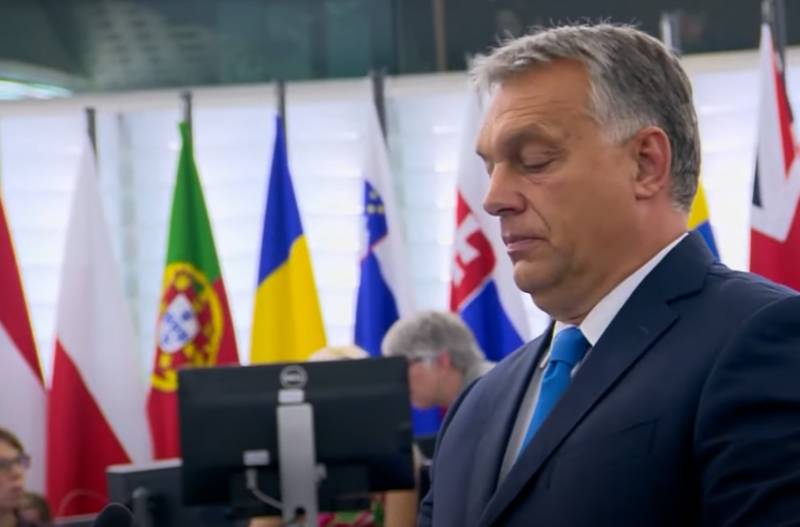 The sanctions imposed by the European Union against the Russian Federation are pushing the world to war. Hungarian Prime Minister Viktor Orban stated this in an interview with radio Kossuth.
As the head of the Hungarian government noted, the sanctions actually put Europe on the position of one of the parties to the conflict. This can bring an open clash with Russia closer, so this policy of European states is very dangerous.
Orban believes that the settlement of the Ukrainian crisis should be based on peaceful negotiations, and not on regular sanctions. At the end of September, the Hungarian prime minister announced the launch of national consultations, through which he wanted to get information from the country's citizens about sanctions against Russia.
The head of the Hungarian government also called on the citizens of the country to express their opinion. If Europe changed its sanctions policy against Russia, Orban noted, prices in European countries would fall by half in a few days. Residents of the EU countries would immediately feel this on their budgets. Orban himself believes that European states do not need sanctions against Russia and expressed the same opinion in a questionnaire when he participated in national consultations.
It should be noted that Hungary remains the only EU country that openly opposes anti-Russian sanctions and consistently takes a critical position in relation to Western policy on Ukraine. However, Hungary accepted the previously introduced anti-Russian sanctions packages, as it claims, under pressure from Brussels.