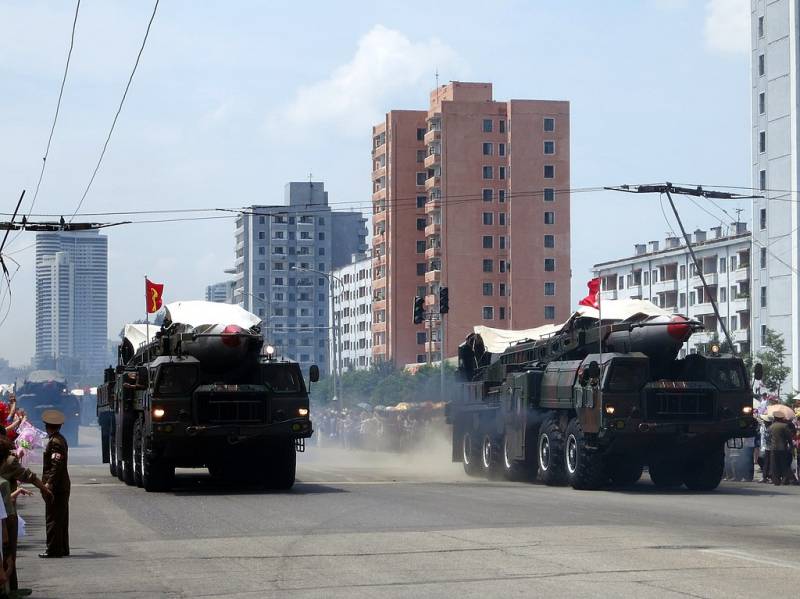 In the Thai capital of Bangkok, several countries participating in the Asia-Pacific Economic Cooperation (APEC) forum had to organize an emergency meeting. The reason is the launch of another ballistic missile by North Korea, reports Reuters.
The Western press writes that Pyongyang allegedly disrupted the APEC summit by its actions. US Vice President Kamala Harris said North Korea's actions were a flagrant violation of UN Security Council resolutions. At the initiative of the United States, a meeting was convened with representatives from Australia, South Korea, Canada and New Zealand.
Interestingly, other countries in the Asia-Pacific region, for some reason, are not so nervous about North Korean missile launches. Maybe because in reality Pyongyang's actions are not such a threat to regional security, as the United States is trying to present it?
Russia has repeatedly stated that North Korea is being forced to conduct missile tests by the US itself and its regional satellites. Pyongyang has no other choice in the face of serious threats to its security. The presence of its own ballistic missiles is in this case one of the key guarantees for the security of the DPRK in the neighborhood with hostile countries. Recall that both Japan and South Korea are in fact states controlled by the United States with the presence of an occupying American contingent in them. The deployment of significant US military forces in the region aims to indicate readiness to suppress attempts of dissent by force at any moment.
Japanese Prime Minister Fumio Kishida said that a North Korean missile fell in the country's exclusive economic zone. True, this is unlikely to lead to any consequences for Pyongyang. The leader of the DPRK, Kim Jong-un, has repeatedly demonstrated absolute independence from assessments and indignations from Western countries and their regional partners.