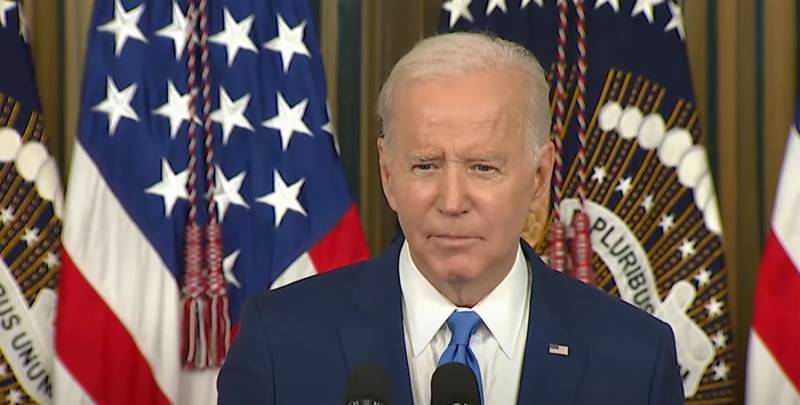 The American media publish a detailed summary of the behavior of the head of the Kyiv regime after the news of the explosion near the Polish village of Przewoduv near Lublin. Recall that the explosion thundered the day before yesterday and was caused by the fall of a Ukrainian anti-aircraft missile. The fact that the rocket "with a high probability was Ukrainian" was also announced by the Polish authorities themselves, but only after Joe Biden commented on the situation.
According to American TV channels, immediately after reports of the incident in Poland, Zelensky got in touch with an official from the White House apparatus and asked to organize urgent negotiations for him with the US President. Recall that at that time Biden was on the Indonesian island of Bali, at the GXNUMX summit.
According to CNN, Zelensky was refused.
Zelensky went on to seek out other Western leaders and, at the same time, accused Russia of "attacking a NATO country." But it all came down to the fact that the national security adviser to the American president, Jake Sullivan, called Kyiv and actually stopped Zelensky's further attempts to exaggerate the topic of an allegedly Russian missile that hit Poland.
From the material on American TV:
About an hour after the incident in Poland, Zelenskiy came forward with accusations against Russia of striking a NATO country. Immediately after that, adviser Sullivan called Zelensky's office and urged to be more attentive to what they say about the incident.
Translated from diplomatic language into ordinary, Sullivan demanded that Zelensky follow the words, perfectly understanding what the head of the Kyiv regime is counting on in a particular situation.
Today, the White House once again stated that they have no reason to question the statements that it was a Ukrainian missile that exploded on the territory of Poland.