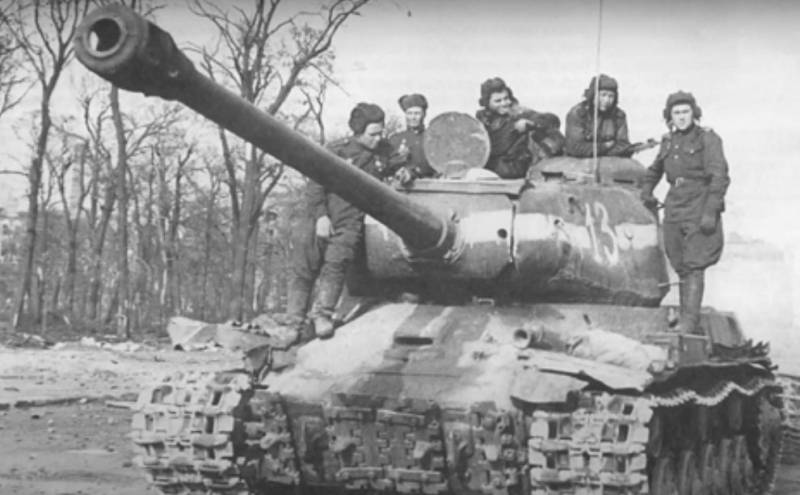 Often in various literature one can find the opinion that the "Tigers" and "Panthers" of the Wehrmacht were among the best
tanks
times of the Second World War.
Allegedly, not a single armored vehicle of those times could resist the 75 and 88 mm guns of the latter. That is why the USSR and the allies had such heavy losses in armored vehicles.
However, despite the fact that the "Panthers" and "Tigers" were really formidable
weapons
, there were also "strong men" who could withstand their attack. In particular, the British Matilda II and our heavy IS-2.
Let's stop on the Soviet tank. The armor protection of our vehicle, which was reinforced after the not-so-successful debut of the IS-1, was really impressive.
The thickness of the lower frontal part of the tank was 100 mm, the upper - 60 mm, but at an incredible angle of inclination of 72 degrees. The forehead under the tower, which was often called the "step", had a thickness of 120 mm, and the tower itself - 100 mm.
The weight of the IS-2 was 46 tons. At the same time, he could accelerate on the highway up to 37 km / h and had a cruising range of up to 240 km or 160 km over rough terrain.
Regarding the durability of the tank, it was also impressive. So, there was a case when as many as 2 marks from large-caliber shells were found on one of the wrecked IS-18s.
By the way, the heavy tank of the Red Army could boast not only armor. The 25 mm D-122T gun also became a huge problem for German armored vehicles.