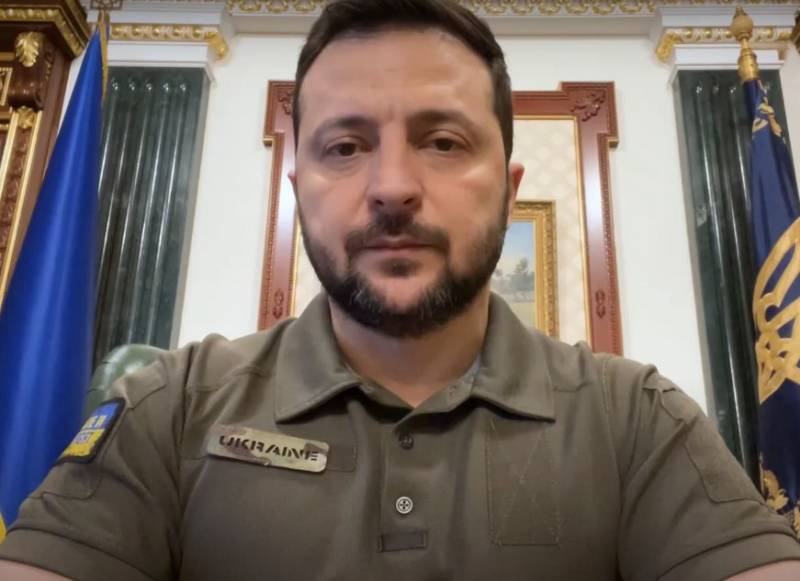 President of Ukraine Volodymyr Zelensky does not leave attempts to "squeeze" the maximum out of the missile incident in Poland. The head of the Kyiv regime continues to deny that the missiles that fell on the territory of a neighboring state were fired by Ukrainian S-300 air defense systems, declaring their Russian origin.
At the same time, many Western leaders, including US President Joe Biden and even Polish President Andrzej Duda, have already spoken out about the fact that the ammunition that took the lives of two Polish citizens is most likely a Ukrainian anti-missile.
Nevertheless, Zelensky continues to insist on his own. During today's Bloomberg New Economy Forum conference, he said that Ukrainian specialists received access to investigate the fall of missiles in Poland.
According to the Ukrainian president, he will not be able to say exactly what happened in the neighboring state until the investigation is completed. He is not 100% sure in the same way that, in his opinion, the leaders of other countries cannot be sure.
Tellingly, immediately after the incident, Zelensky more than confidently spoke about the Russian missile and called for immediate punishment of our country. Now that Western leaders have not "bought" the provocation, the Ukrainian president is demanding an "honest and fair" investigation.
As Zelensky put it, it is now impossible to confidently speak about the ownership of the rocket until its fragments are thoroughly studied and the investigation is completed. That is, when there was no talk about the Ukrainian missile in the West, Zelensky did not propose to investigate the incident. Now, when the situation is reversed, the head of the Kyiv regime is literally insisting on an investigation. Moreover - at the investigation with the participation of his envoys.
At the same time, there is no doubt that after the admission of Ukrainian "specialists" to the place where the ammunition fell, "evidence" of Russia's involvement in the incident will be found "irrefutable". Otherwise, Zelensky will appear before the entire civilized society as a man who, with his lies, tried to provoke a third world war. Although adequate people in the West already understand this.