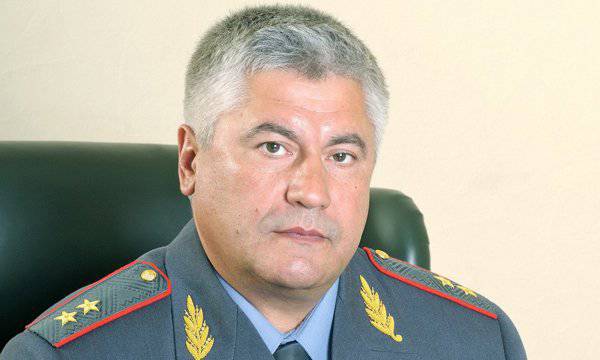 The Minister of the Interior of the Russian Federation: "Our department has long reassured itself: oh, how glorious we have worked this year compared to the same period last year! More of this will not be "
The headquarters of the Russian Ministry of Internal Affairs on Zhitnaya looks as if nothing has changed in it since Soviet times: cracked parquet, cheap chipboard panels on the walls and dull carpets. The only bright spot on a faded background is the minister's cozy chambers. "But this is a symbol of the current state of our Ministry of the Interior," I thought, after spending almost two hours with Vladimir Kolokoltsev. - A structure that has lost faith in itself and public trust over the past two decades. And the new minister, who is perceived by all as hope. "
But will not these hopes remain only hopes? General Vladimir Kolokoltsev is sure: he will not let the police or the public down.
- Vladimir Alexandrovich, let me start with the most cruel question. The level of public disbelief in the possibility of positive changes in the Ministry of Internal Affairs has gone so far that some citizens are now equally afraid of thugs and the police. What can you say to these citizens of the Russian Federation?
- What can I say to these citizens? Only one. If, God forbid, trouble comes to you and you come across bandits, call 02. The police will not leave you in trouble.
Of course, scoundrels and criminals come across everywhere - in all areas, including ours. But if you look at the operational reports today, then make sure that the Ministry of Internal Affairs is now in a very powerful struggle for the purity of the ranks. As a minister, I consider this task to be my main task. At the same time, my principle is not to hush up negative facts.
Another thing is that the duplication of cliché is absolutely unacceptable. You can not discredit the whole profession in a crowd. This destroys not only the state, but also society. The media should not manipulate the facts. In addition to accidents and emergency personnel, there are now plenty of examples of how our employees perform real feats. But does it attract media attention? Not usually. Is that right?
- Do you exaggerate the importance of the media? Or do you think that most of the problems are not within the system of the Ministry of Internal Affairs, but in how this system is perceived by society?
- I believe that these two areas are closely interconnected. If we solve problems within our system, then the level of citizens' confidence in it increases. The level of trust rises - we have more opportunities to fulfill our duties. We do not impose order - to our employees there is no trust of ordinary citizens. And as a result - it is even harder for us to work.
I will say more. Without a radical change in the mentality of citizens and their relationship to people in uniform, we will never make a qualitative leap in the fight against crime. In the West, it is not considered shameful to inform the police about the illegal or criminal actions of your neighbor. This is how much of the crime is revealed or prevented. And in our country past epochs left an indelible imprint on people's minds. Do I need to contact an employee with some information about my neighbor or not? There is a very rigid stereotype in us that "squealing" is harmful and immoral. This word alone disgusts the majority.
Therefore, I will answer your question like this. By itself, the police can do a lot in the fight against crime, but not everything. Without the active support of society, our hands are tied.
- Let's still talk about what the police can do. I heard an assessment from people respected in the system of the Ministry of Internal Affairs: even with the best possible scenario, it will take five years for the police to overcome the negative phenomena. And only then can we hope for improvement. Do you agree?
- I expect that noticeable improvements will occur much earlier. And this is not a duty of optimism "on duty." This is realism dictated by my knowledge of the situation in the Interior Ministry from the inside.
Here you ask me: do I deny the existence of a crisis in the system of the Ministry of Internal Affairs? No, I do not deny it. Problems, certainly, are. But, on the other hand, today in Russia almost everything is called a "crisis". Especially if you read the press. And now, fold your arms and do nothing? Need to work. Moreover, I am faced with an absolutely doable task - if there is a desire, effort and means, of course. Therefore I responsibly declare: a part of positive changes can be seen in the very near future. And finally, the problem can be solved in a few years.
- Some years?
- I repeat once again: in my life I am not a pessimist and not an optimist, but a realist. I do not set myself unrealistic tasks. A part of the planned changes depends on the internal capabilities of the system and on my management decisions. This is primarily the improvement of discipline and increased accountability of police officers. Here the term will be shorter. And there are moments that require changes in legislation and increased financial opportunities. Solving these problems will take a longer time. I do not set myself impossible tasks.
I understand your skepticism. We can give promises from high tribunes as much as we want. But as long as a specific person in a particular locality does not feel a change for the better, for him all this will remain just words. But noticeable so far only for specialists, changes give me reason to hope: the result will not take long.
- What exactly do you want to achieve?
- I have already said about the first one: until we bring order to our own ranks, everything will remain good wishes.
The second. Simplify the bureaucratic and paperworking part of our work. What I have now, except for the diversion of forces and means from fulfilling our direct duties, I cannot name. Just like Raikin: give me a certificate that I have a certificate. The first steps in this direction have already been made.
Third. We must change the law. Perhaps think about the introduction of the concept of criminal offense. If a citizen stole a piece of sausage in a store, he should be punished administratively, not criminally (I don't talk about pickpockets here - the situation is completely different). It is impossible to produce "criminals" in such numbers and divert forces and means from real tasks.
But this is exactly what we are doing now. The other day I was interested in one of our regional divisions: what kind of affairs are mainly in production at investigators? It turned out that approximately 35 criminal cases per each inquirer. And most of them are cases of theft with average damage in 1000 rubles.
What does it mean? And that's what. In some European countries, if the damage from theft is less than Euro 500, criminal cases are not initiated. Indeed, in these cases, the cost of the investigation will exceed the cost of the stolen one. And in our country only in one regional division of 350 people will be held criminally liable for theft with insignificant damage!
- Or maybe this is not our law? Maybe the police just easier to investigate the theft of the sausage, and not unravel a complex contract killing?
- Unscrupulous employees, of course, easier. But in the units that investigate contract killings, do not engage in small things.
The next item. We have for many decades distorted the scale of priorities. The issue of quality of public safety is actually replaced by bureaucratic competition. We were required to 100% detection of all recorded crimes. In developed countries have long abandoned this. And with our system, the department still calmed itself: oh, how gloriously and successfully we worked this year compared to the same period last year!
I am an implacable opponent of the cane quantitative crime system. At the first meeting I held in the rank of Minister, I warned all leaders: I will evaluate their activities not by the numbers of reports, but by the level of security and calmness of citizens living in the territory under their jurisdiction. But here we run into a serious problem. In our large country, it is difficult to determine the uniform criterion for the capacity of a regional ATC. In the Far East, the police are faced with some problems. In the North Caucasus, with completely different ones. In other regions - with the third.
- So, for the time being, alternatives to the crime crime record system have not been invented?
- Again, this takes time. Now a group of experts from a variety of people is working on it. There are veterans of our system, and its tough critics. I will not impose my opinion on them or have any influence on their work. I am waiting for weighted recommendations from them.
- Any successful transformation in a system such as the Ministry of Internal Affairs is unthinkable without serious financial costs. Therefore, I will ask simply: do you have money to carry out your plans - to pay decent salaries to employees, for example?
- In 2012, the federal budget of the Ministry of Internal Affairs of Russia, compared to last year, was almost doubled - by 570 billion rubles. The staff allowance increased compared to December 2011 in 2,2 times. Thus, the police lieutenant receives at least 33 thousand rubles per month. The salary of a district authorized police officer, a senior lieutenant with a length of service from 5 to 10 years, is after the deduction of taxes an average of about 38 thousand rubles.
True, in some regions, for example in Moscow, after the abolition of regional supplements, even the additionally taken measures did not lead to an increase in the money supply by more than 1,5 times. Therefore, we are now working on the issue of introducing the possibility of establishing additional payments to individual employees at the expense of regional budgets.
So, on the whole, today the situation in the Ministry of Internal Affairs can no longer be called "consistently heavy". Now our task is to rationally allocate the allocated funds.
- If the police get good, why do employees continue to take bribes?
- You yourself know the answer to this question. No matter how much the crook pays, he will still cheat. If a crook in epaulets and earlier took bribes, no salary increase will affect him. And it's not about the mentality as such, as some believe. The root of evil is in the sense of impunity.
It is with this feeling that I intend to fight. And there is only one way - strict control over the actions of employees and the uncompromising decision of the leadership to bring them to justice for their misdemeanors.
The mechanism is already running. And the feedback from the grassroots divisions, which comes to me as a minister, testifies: we are on the right track. Those employees who are committed to unearned income, submit a report on dismissal. Such people openly say: I do not want to expose myself or my leaders. That salary paid to me by the police is not enough. I'd rather go work in a commercial organization.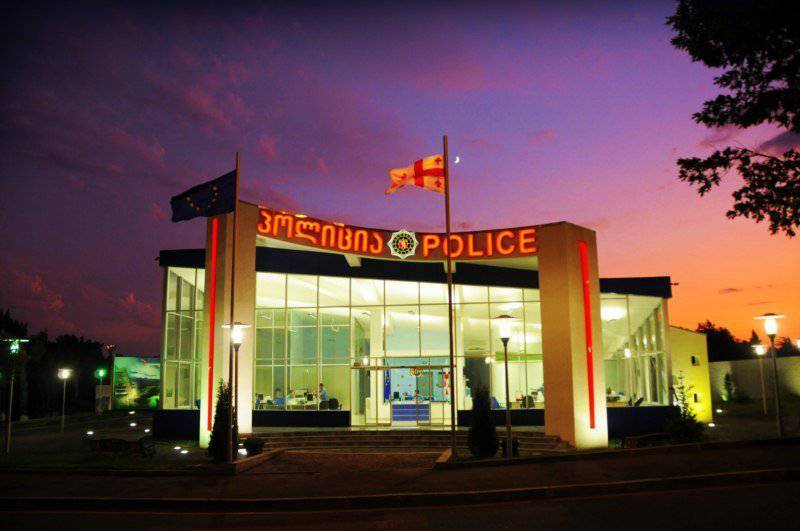 "I was expecting a question about the" Georgian miracle ". And in response, I can only offer to be more careful with "miracles". You cannot compare small Georgia with big Russia. "
And it is right. A person must determine what is more important for him: either guaranteed normal existence today, tomorrow and the day after tomorrow. Or the desire to earn more, but with known risks.
- But is it possible to overcome corruption only with administrative power levers? And can we deny that police officers have mental problems? After all, for many bribes - the norm, is not it?
- Excuse me, but why are you talking only about police officers, and not about the whole society? During the period of initial accumulation of capital, moral criteria in our country have changed for everyone. Yes, it hit hard on the MVD system. I remember very well what was happening in our units. People fired in the tens, hundreds, even thousands. They could not compare their notions of morality and the foundations of society with what was happening around them. And these people were replaced by other employees - people, as you rightly noted, with a completely different mentality. But then again, is this just a police problem? These people with a different mentality did not fly to us from another planet. They are flesh of the flesh of their society!
- And what is your opinion: until the generation that came into 90-s leaves the Interior Ministry, nothing will change? Maybe we should take a closer look at the experience of Georgia, where they replaced all the employees of the Ministry of Internal Affairs?
- I was expecting a question about the "Georgian miracle". And in response, I can only offer to be more careful with "miracles". You cannot compare small Georgia with big Russia. Yes, in their specific socio-economic situation, they were able to recruit new people as soon as possible. But in Russia, given its vast territory, this is unrealistic.
To declare in our conditions a vote of no confidence in a whole generation of Interior Ministry employees is not only immoral. It is also deadly. The consequences of such a step can only be imagined in a nightmare. Sensing the departure from the police of experienced personnel, crime will raise its head. On the streets will be scary.
We must work with the police officers we have. Of course, at the same time, they should be professionally educated, tuned to what is expected of them in society. Somewhere they need to be corrected. And others really need to be fired.
- Is it possible that you will say the right things here, and on the way to the regions your impulses will disappear?
- My track record is such that I know the situation from inside the system and measure my management decisions with how they will be implemented. I understand what my instructions will turn into, reaching a specific employee at the very foundation of our system.
It happens, of course, that I do not know something. Or, in principle, I do not have confidence that in our objective reality this decision is doable. In such cases, it is better to postpone. I make a decision only when I am firmly convinced that it will achieve the predicted result.
- Well, how exactly do you intend to make other police chiefs "rigidly control subordinates and uncompromisingly bring them to justice"?
- With the help of such a management tool as the principle of personal responsibility of a manager. When I entered the Ministry of Internal Affairs in the 1982 year, this principle was strictly adhered to: if a subordinate commits an offense, his supervisor answers. Unfortunately, in our recent past, this principle has receded into the background. But now I am actively pursuing it again. And if only recently, the heads of local police departments doubted that this would affect them, now all doubts have disappeared.
Of course, this principle has weak points. We have a clear shortage of personnel in the police today, especially at the middle management level. And who makes the most misdeeds? Employees of grassroots divisions. And who is responsible for them? Their immediate leaders. They are more under the principle of personal responsibility. But I do not know any other levers of influence on the situation.
- And how, against the background of personnel shortage, can you afford to dismiss employees for any misdeeds?
- Now there are plenty of examples when even generals fly from their homes. And for those who still hold their posts, this serves as a powerful incentive to better control the behavior of their personnel.
The fact is that top and middle managers today are not afraid of such punishments as reprimands and deprivation of bonuses. But they fear my decisions such as dismissal and dismissal from the bodies of the Ministry of Internal Affairs. And you need to use those levers that act.
- And what levers do you intend to use to combat such a phenomenon as the spike of regional police commanders with local shadow bosses?
- Even the outward manifestation of this "symbiosis of interests" is immediately noticeable. Criminal cases are terminated. No measures are taken against violators of the law. By means of checks competitors are eliminated. In such cases, the sequence of actions is the same — to contact the higher services of the Ministry of Internal Affairs's own security. When confirming these facts, we react very harshly. And in terms of punishing criminals. And in terms of the dismissal of all, without exception, officials who were to intervene in the situation at their level. Should have been, but did not take the necessary measures.
- There was a strong conviction among the metropolitan intelligentsia: the police became one of the tools of the government to combat political dissent. What do you say to that?
- The fact that you yourself probably understand: this position is absolutely not justified. And as a citizen, and as a minister, I respect dissent as such. But when it passes a certain edge and turns into a wrongful act, it is no longer dissent. This is a crime that deserves appropriate qualifications. Police must enforce the law. And if you do not like these laws, then this is to the legislators.
- Well, I will ask in another way. Until 6 in May 2012, the tradition of peaceful and civilized protest against government actions gradually took shape in Russia. Do you have a version of why everything collapsed that day?
- Why May 6 all collapsed, and September 15 all suddenly recovered? I think it is better to ask those who organized the action in May. But if you are interested in my opinion, then it is. Until 6 May, the protesters behaved within the law. And that day a completely different scenario was planned in advance. I personally saw the development of the situation on the monitors. The organizers of the procession purposefully blocked the movement in a narrow place and began to call for illegal actions. Cobblestones flew into the police. Naturally, they answered the only possible way.
"And why was there a bottleneck on the march?" Maybe the whole thing in a bad organization of the action by the police and other authorities?
- I declare responsibly: all mass actions are carefully planned and coordinated with their organizers. The May 6 march was no exception. As always, we acted on a certain algorithm, which, until that day, had always allowed us not to allow violations of public order.
You ask: why the neck was formed? The police were ready to expand the corridor - this was done more than once without any problems. But the platform agreed for the rally was empty, and remained empty. The rally participants were not allowed into the corridor by the organizers themselves.
- Is it possible: on Sunday, unknown masked hooligans attack police officers, and on Monday, in retaliation, the police are extremely cruel to citizens who are completely uncomplicated by this attack? Don't you think that something like this happened in Moscow 6 – 7 May 2012?
- Everything that the police did in these days in Moscow has been carefully analyzed. There are video filming. There are eyewitness accounts. Therefore, it was concluded that the police acted absolutely legally. This is a fact that can not be disputed. There will be a court that will evaluate the actions of the violators of order.
Moreover, it is impossible to deny that the Moscow police acted quite restrained. Have you seen how the supporters of the movement "Capture Wall Street" were dispersed, what happened in Spain, Greece? The police are doing their job. And she does it about the same all over the world.