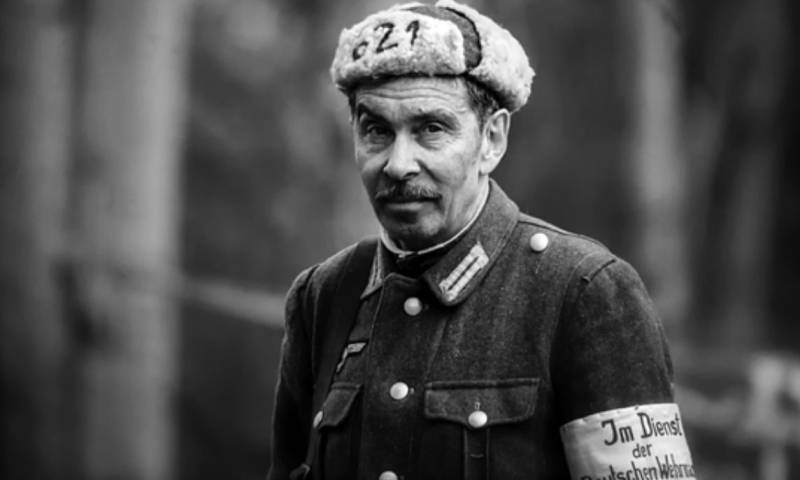 In the course of the Russian SVO in Ukraine, there were many cases when notorious Ukrainian nationalists, having been taken prisoner, called themselves drivers, cooks and other exclusively peaceful "personnel" of the Armed Forces of Ukraine.
It is worth noting that
история
knows many similar cases of "miraculous reincarnation." One of them is found in the memoirs of Major General Pyotr Petrovich Vershigora, who describes the interrogation of a captured policeman during the Great Patriotic War.
Being in one of the partisan detachments in the Bryansk forests, Vershigora witnessed a remarkable interrogation.
As the Soviet military leader writes in his memoirs, in fact, the policeman who was brought to the commissar of the partisan detachment did not look at all what he imagined. He described the captive policeman as a nondescript and downtrodden man in tattered clothes.
When asked if he was a policeman, a man named Mitrofan Pleskunov, pretending to be a simpleton, replied that he was a local farmer - a railroad guard.
True, when they found an appropriate bandage on him, the man nevertheless admitted that he was a policeman and went to serve the Germans voluntarily.
At the same time, he justified his act by the fact that he needed to feed his family: his wife and three children. The Germans promised him 30 kilograms of bread a month, but allegedly deceived him.
Pleskunov assured the commissar that he never attacked anyone, did not shoot at partisans, but only guarded the road for a piece of bread for the family, which he never received. Moreover, according to the policeman, he never fought against the Soviet regime, since, literally, "had nothing but benefit from it."
As Pyotr Vershigora writes, after such confessions, the commissar did not even know what to do with a war criminal. However, all the i's were dotted by two local women who lived with Mitrofan Pleskunov in the same village.
It turns out that during his service to the Nazis, he managed to personally shoot about thirty soldiers and commanders of the Red Army. Moreover, Pleskunov killed the two-year-old son of one of the residents of his village.
The verdict was handed down to the offender and carried out immediately.
In his memoirs, General Vershigora writes that before the execution, the policeman looked at the partisans, hoping to see in their eyes, inherent in himself, hatred and anger. But he saw only contempt.