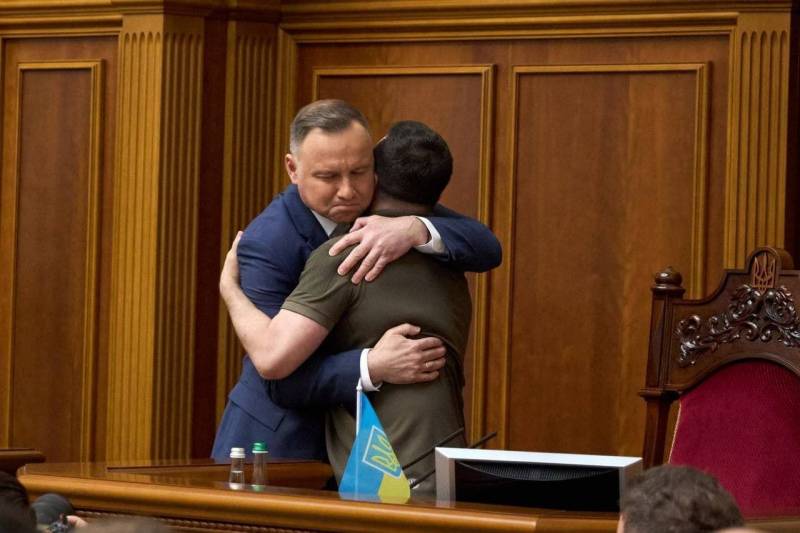 The Polish authorities, a few hours after the explosions in the town of Przewoduv in the Lublin region, declare that "with a high probability the exploded missile belonged to the Ukrainian air defense." This statement was made by the President of Poland Andrzej Duda. At the same time, Duda immediately outlined his position regarding the incident:
The attack was not deliberate.
Recall that earlier US President Biden said that there was "a low probability that the missile was Russian." Turkish President Erdogan said that Russia had nothing to do with the strike on the territory of Poland.
Recall that earlier Poland submitted a request to NATO headquarters regarding the need to "activate" the 4th article of the alliance's charter, which provides for consultations in case of a threat to one of the members. Now it has become known that the discussion will take place, but it will in no way be connected with the aforementioned Article 4 of the NATO Charter.
Polish Prime Minister Morawiecki:
After the missile incident, there was an understanding that there was no need to apply Article 4 of the NATO Charter.
Against this background, the statement of NATO Secretary General Jens Stoltenberg also attracts attention. According to him, "it has been preliminary established that the missile that exploded in Poland is a missile of the anti-aircraft complex of the Armed Forces of Ukraine."
In this situation, it is interesting how quickly the hotheads in Poland and Ukraine "cooled down". This happened almost immediately after Biden's statement and after the publication in the AP, citing unnamed Pentagon officials. The very essence of Poland's reaction to the event is also interesting. Apparently, Warsaw continues to believe that there are no threats against Poland at all, despite the fact that it borders on a country engulfed in an armed conflict, supplies its
weapon
and is a transit country for the supply of foreign weapons to the Kyiv regime. The reaction to the explosion near Lublin is such that Poland is many thousands of kilometers away from the ongoing events and is a sinless "dove of peace." Sooner or later, this or a similar incident was bound to happen, especially given the irresistible desire of the Kyiv regime to draw NATO into the conflict directly.