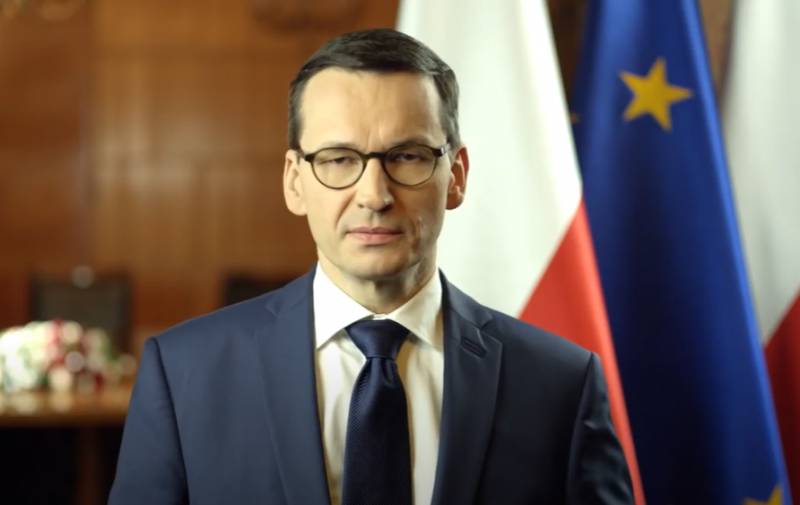 Several Polish officials of various ranks immediately urged to remain calm after yesterday's explosions in the town of Przewoduv near Lublin.
Recall that, according to the official data of the Polish side, two people died as a result of the explosion - in the area where one of the agricultural enterprises is located. Ukrainian President Zelensky was one of the first to issue a publication about "involvement in the explosions of Russia" and called for "reacting and punishing the aggressor."
The mayor of the city of Hrubieszow, to whose county the said Przewodow belongs, Marta Majewska urged the inhabitants of the county to remain calm. At the same time, she urged not to speculate on rumors and speculation, but to wait for official information.
Marta Maevskaya (photo from her social media account)
Some time later, Polish Prime Minister Morawiecki made a similar statement, calling for refraining from disseminating unverified information. In the evening, the head of government and the president of Poland held consultations with representatives of the power bloc and, of course, began to call Washington and Brussels in order to clarify their further actions and statements.
Morawiecki then said the following:
Please remain calm and remember that Poland is part of the strongest bloc in the world. This is the NATO bloc. We are investigating and consulting.
Meanwhile, a commission of the Prosecutor General's Office of Poland is working in the Pszewoduwa region. The official results of the investigation have not yet been announced. However, individual Polish media are already beginning to spread reports about the alleged "Russian ownership of the missile that hit Polish territory." True, at the same time, there are also suggestions that "together with the Russian missile in Poland, the APU missile defense system, which hit it in Ukrainian airspace, could also fall."
Recall that the incident was commented on by Joe Biden, who stated that there was no evidence that the rocket could have flown from Russian territory. At the same time, Biden added that the investigation was not completed.