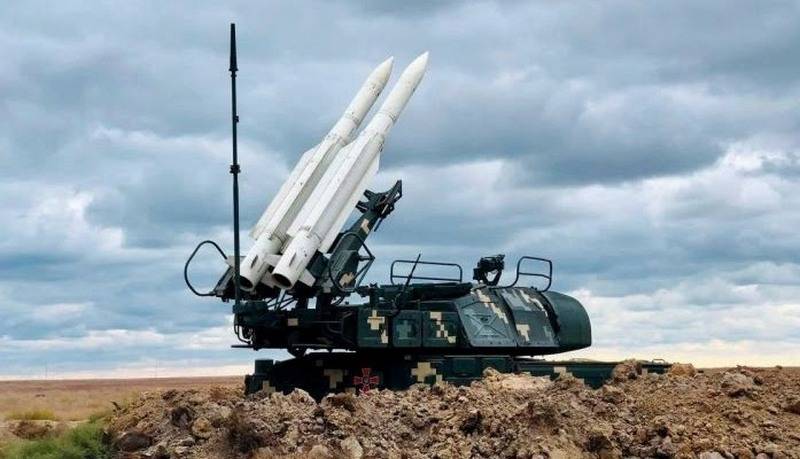 Providing Ukraine with air defense systems is a priority for the US military, and the US continues to focus on the supply of anti-aircraft systems to the Zelensky regime. Brigadier General of the US Air Force Patrick Ryder said this was announced by the press secretary of the Pentagon.
The Russian Armed Forces launched another massive strike with precision-guided missiles on Ukraine's critical infrastructure on Tuesday, hitting multiple targets. According to preliminary data, from 80 to 90 sea and air-based cruise missiles participated in several waves. The Ukrainian air defense failed to cope with the raid, the anti-aircraft systems supplied by the West also turned out to be powerless, almost all the missiles hit the target.
After that, the Pentagon again declared support for Ukraine and providing Kyiv with air defense systems, also promising to "support" the energy infrastructure. In addition, the United States does not exclude the supply of weapons and equipment for the "winter period", such a possibility will be discussed.
We will continue to work with Ukraine on how we can best support them on air defense issues. (...) we will discuss other aspects of what support we can provide in terms of their ground combat capabilities, their capabilities in cold weather (...)
Ryder said.
Earlier, Deputy Ryder Sabrina Singh said at a regular briefing that the United States plans to build a layered integrated air defense system in Ukraine based on anti-aircraft systems of various ranges supplied to Kyiv. At the same time, she stressed that the supply of anti-aircraft systems should not be made only by the United States, Europe and other partners should also invest in the security of Ukraine.