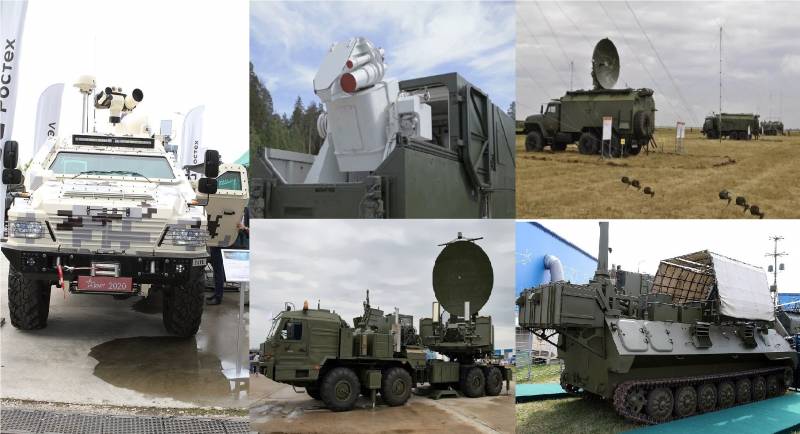 Previously, we reviewed other "Dark Horses of the NWO" -
air defense systems
,
aviation weapon systems and ammunition
and
ground weapon systems
, information on the use of which in Ukraine is limited or absent.
Now let's talk about complexes, the work of which is difficult to see with the naked eye.
BLK "Peresvet"
Combat laser complex (BLK) "Peresvet". Until now, there is no exact information either about the tactical and technical characteristics of the complex, or about its purpose, or at least about what type of laser it is built on. Possible options for constructing this complex were previously considered in the material
Secrets of the Peresvet complex: how the Russian laser sword works
?.

BLK "Peresvet". Image by wikipedia.org
The special military operation (SVO) in Ukraine did not add clarity - can the Peresvet BLK somehow influence the situation?
One of the main problems of the Armed Forces of the Russian Federation (RF Armed Forces) is that Western collaborators of the Nazi Ukrainian regime supply the Armed Forces of Ukraine (AFU) with comprehensive intelligence information in real time, or close to it. At the same time, they use not only military and "official" reconnaissance satellites, but also do not disdain
commercial intelligence satellites that have the potential to outperform their government intelligence brethren
.
What is Peresvet capable of and is it capable of anything at all? It is clear that attacking military satellites can be fraught, but what difference does it make how many Starlink or Capella Space satellites fail?
"They" will know" - well, let them know, go and prove ... We also know a lot of things - that one of the NATO countries blew up our gas pipeline, that the soldiers of the NATO countries are fighting under the guise of mercenaries, that they issue target designation to enemy weapons, but we don't attack NATO countries, we even try to "make friends" - they say, "we don't hold evil."
In general, what "Peresvet" is good for - it is not known whether it can be used during the NWO - it is not clear. Have they applied? Probably not, but who knows...
ABLK "Peresvet"
Speaking of BLK "Peresvet", one cannot but mention
aviation combat laser complex (ABLK) "Peresvet"
. Most likely, if it exists, it is only in the form of prototypes. Or maybe they don't exist.
It's a pity, because in the current situation ABLK "Peresvet" could be extremely useful.
For example, in order to "spoil the wings" of an American UAV flying off the coast of Crimea. Yes, and on early warning aircraft (AWACS) with crews, you can "work out" - there will not be enough power to bring down the plane, so the crew will be so incapacitated that it will no longer be able to land the plane, and this is fraught with well-known consequences ...
ROC "Zadira-16"
The Zadira BLK was developed as part of the above-mentioned R&D, there is even less open data about it than about the Peresvet BLK. More precisely, it is known that, according to information voiced by Deputy Prime Minister of the Government of the Russian Federation Yu. Borisov, the Zadira BLK not only entered service with the RF Armed Forces, but is also used during the NMD in Ukraine.
Unfortunately, if there is at least some information about the operation of anti-aircraft missile systems (SAMs), although not about all of them, then there is no data at all about the use of the Zadira - not only about work in the NVO zone, but in general - in principle.
Complex "Rat"
The Rat multifunctional mobile complex with a system for directed laser destruction of unmanned aerial vehicles was presented at the Army-2020 forum.
According to available information, the Rat complex includes a radar station (radar) for detecting unmanned aerial vehicles (UAVs) at a distance of up to three and a half kilometers, electronic warfare equipment (EW) for suppressing communication channels and controlling UAVs at a distance of up to two half kilometers, and a laser designed to physically destroy the UAV, the characteristics of which were not disclosed.
Multifunctional mobile complex "Rat"
However, after the end of the Army-2020 forum, there was no more information about this complex.
EW "Tirada-2S"
The sinister Elon Musk weaves his machinations - he supplies the APU with the latest satellite terminals, which not only provide the APU with real-time communication, but also allow them to create long-range UAVs and
unmanned surface ships (BENK)
. We still cannot shoot them down, although potentially
there are options
.
And then, one day, Elon Musk's rhetoric changed dramatically - they say, he has little money, Ukraine is too expensive for him, and then, as if evil, some problems arose with communication. The proud Ukrainians could not endure such a shame - they tore off the posters with the face of the benefactor Elon Musk, tore them to shreds and trampled them in anger.
And here information about "Tirade" appears on the scene. It was as if Elon Musk was afraid that his satellites would stop working altogether, or had already stopped working, but not because of funding problems, but because of the impact of the latest Russian electronic warfare complex (EW) Tirada-2S.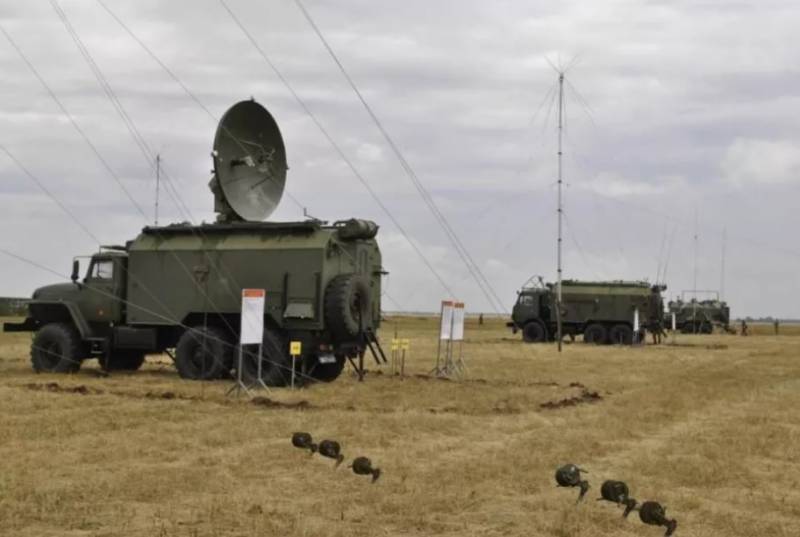 Electronic warfare complex "Tirada-2S". Image of the Ministry of Defense of the Russian Federation
What do we know about this complex?
And almost nothing. It seems to be there - for the first time in 2017, the deputy head of the 2th Central Research Institute of the Russian Ministry of Defense Oleg Achasov reported on the Tirada-46S electronic warfare complex. He also said that the Tirada-2S mobile electronic warfare system is designed for electronic destruction of communication satellites and is being created as part of the weapons modernization program for 2018-2027.
Has the electronic warfare complex "Tirada-2S" been developed? Did he appear in the troops? Is he present in the NWO zone? Was he involved in jamming Starlink terminals? There is no information about this.
And there is also information about a certain Rudolph complex, which seems to be intended for the physical destruction of enemy satellites, but there is no information on it at all, except that it was only made public that it is also being developed as part of the aforementioned weapons modernization program for 2018-2027.
SPR-2 "Mercury-B"
Okay, "Tirade" is there or "Rudolf", but is there also an electronic warfare system SPR-2 "Rtut-B" with "Soviet roots", designed to initiate radar fuses with remote detonation?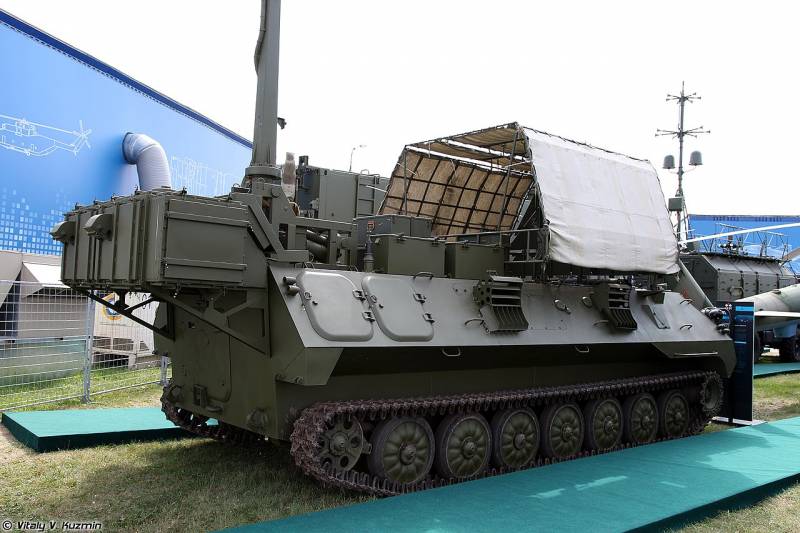 SPR-2 "Mercury-B". Image by wikipedia.org
This complex is designed to interfere with radio fuses of ammunition, that is, ammunition with a radio fuse must be detonated at a height that excludes or minimizes the possibility of hitting a given target.
It seems that Mercury-B is used in Ukraine, the enemy even demonstrated a burned-out complex of this type in Kyiv (information not confirmed). However, from time to time information about the use of ammunition with high-altitude detonation appears, and they work, apparently, regularly.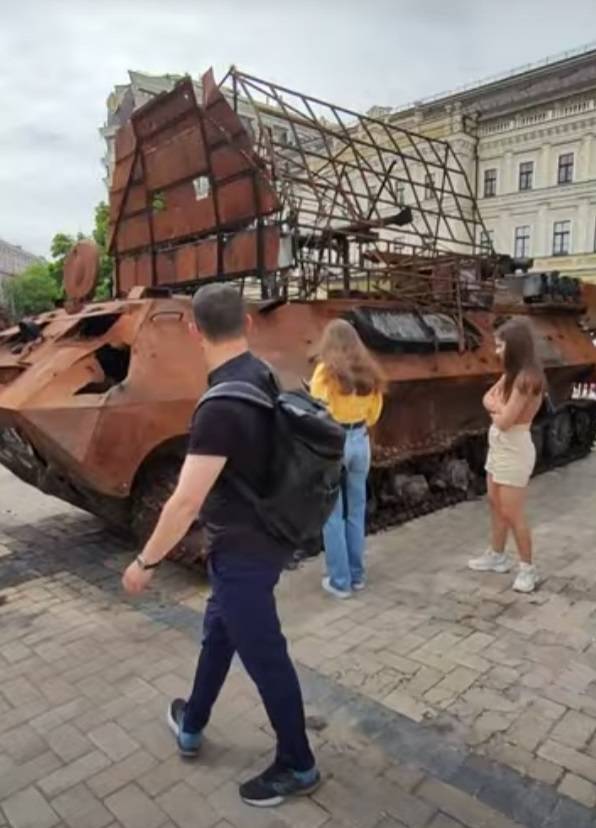 The remains of the Rtut-B electronic warfare complex, demonstrated in Kyiv (frame from a video on youtube.com)
In any case, there is almost no information about the operation of the SPR-2 "Rtut-B" electronic warfare complex, as well as about the operation of other electronic warfare systems - are they effective, how effective?
At the same time, as mentioned above, some types of enemy weapons use radio fuses, which multiply their effectiveness. The ability to ensure their detonation at a safe distance would be very handy.
EW "Krasukha"
Anyone who has heard of the abbreviation EW knows about the Krasukha EW complex. Presumably, "Krasukha" should suppress the enemy's radar, as well as communication and control channels of the UAV. The range of the latest version of the Krasukha-4 complex is estimated at 150-300 kilometers.
These complexes, apparently, were sent to the NVO zone, but it is not known what results they achieved there.
Why are Ukrainian counter-battery radars operating freely, not distinguished by high power, and not three hundred kilometers, but not further than twenty from the line of contact? Why is the sky open not only for the military, but also for civilian Mavik-type UAVs? Apparently, it's not worth talking about early warning aircraft (AWACS) of the enemy or Global Hawk-type UAVs.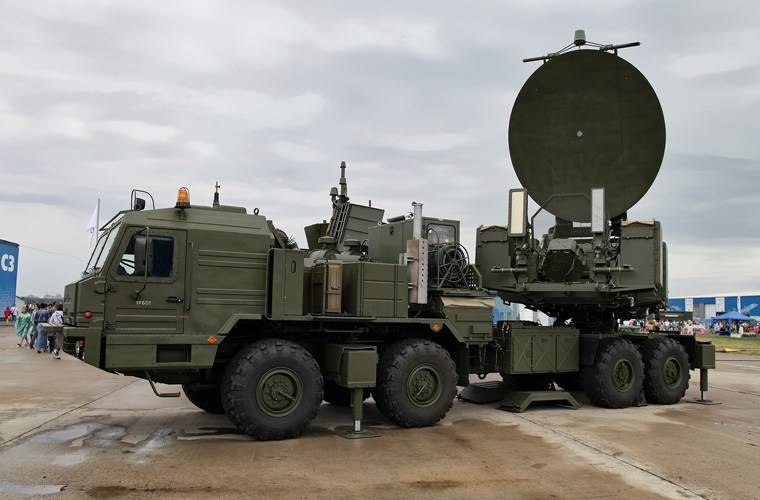 EW complex "Krasukha". Image by wikipedia.org
Of course, it is quite possible that we "do not know something", just as we do not know what
why Zelensky walks around Kherson with a satisfied face, and is not covered with a blow from Iskander or Dagger
. Come on, you are a clown, not a clown, but in
history
will enter as one who for a year (still incomplete), how to put it more decently, wiped his nose to a great power.
But, according to the open press, in March 2022, one of the Krasukha electronic warfare systems was captured by the Armed Forces of Ukraine on the outskirts of the city of Makarov and, according to The Daily Telegraph, was transferred for examination to the US Air Force base in the city of Ramstein, with subsequent shipment to the continental states for detailed study.
Conclusions
What can be said in general about combat laser systems and electronic warfare systems?
Their contribution to the victory over the enemy can be the most important, but so far, based on open data, it's somehow impossible to say that they have a significant impact in the NVO zone - satellites of Elon Musk and enemy UAVs are flying, enemy air defense systems and counter-battery systems are working radar.
Why? We don't use it at full strength - are we waiting for the "last and decisive battle"? So you can really wait.
Or you can not wait, but burn a third of the Starlink satellite constellation and jam communications over half of Europe. If possible. Then you won't have to wait for anything - because no one will dare to attack, seeing examples of possible consequences. And so, we have what we have. We pay for other people's accounts with the lives of our fighters.