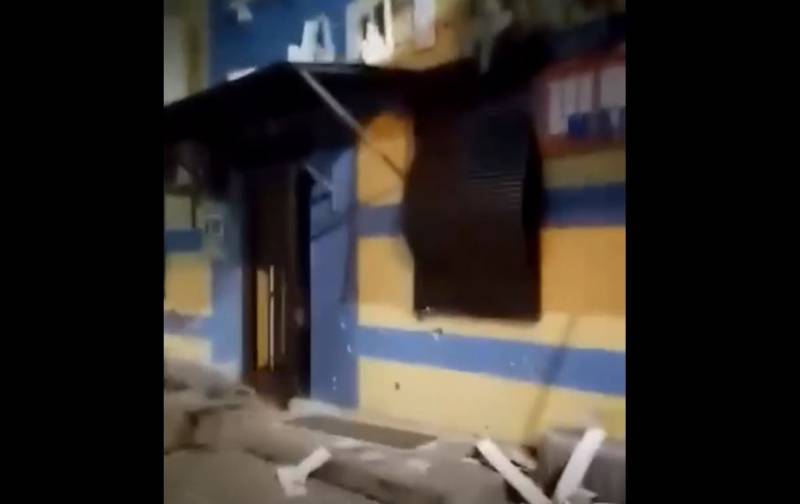 Ukrainian military formations delivered another blow to the Belgorod region, shelling was carried out on residential areas of the city of Shebekino. There are dead and wounded.
The Armed Forces of Ukraine fired at Shebekino, the blow was inflicted on people who were near the local pharmacy. According to preliminary data, as a result of the shelling, two local residents were killed and three more were injured. This was announced by the Governor of the Belgorod region Vyacheslav Gladkov.
According to preliminary information, as a result of the evening shelling of the city of Shebekino, there are 2 dead and 3 injured. Ambulances have been sent to the scene. The head of the district and operational services continue door-to-door bypass of the territory
- he wrote in his TG channel.
However, a little later, the number of dead and wounded increased, at the moment a number of Russian resources, citing local sources, report four dead and six wounded, who have already been taken to medical facilities.
The shelling of Shebekino was already the third strike on the Belgorod region today, earlier the village of Leninsky, Shebekinsky urban district, was shelled, then several villages of the Grayvoron urban district were fired from mortars. The Belgorod region borders on the Kharkiv and Sumy regions of Ukraine, so the border areas have been repeatedly shelled by the Armed Forces of Ukraine and the national battalions. The region has a yellow level of terrorist threat.
Earlier, the head of Chechnya, Ramzan Kadyrov, said that for every shelling of our territory, Russia must respond to the shelling of Russian territories in such a way that the enemy could not even think of shooting in our direction. Kadyrov believes that at the moment our response to such shelling is weak.