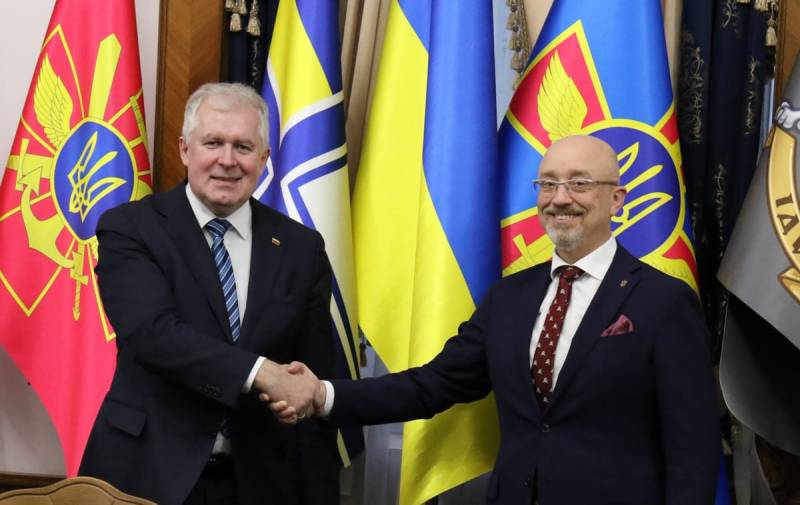 Lithuania will join the number of countries providing training for the Ukrainian army. In addition to participating in the European training mission in Poland and Germany, Lithuania will launch its own training program for the Ukrainian military. This was stated by the Minister of Defense of the Baltic Republic Arvydas Anusauskas.
According to the plans of the Lithuanian Ministry of Defense, in 2023, approximately 1 servicemen of the Armed Forces of Ukraine will be trained in Lithuania. It is currently unknown what disciplines the Lithuanian military instructors will teach them, in Vilnius they keep proud silence, hinting that this knowledge will be "very necessary" for the Armed Forces of Ukraine.
Our assistance to Ukraine is provided not only through the transfer of weapons, but also through the training of the Ukrainian military. Lithuanian instructors to train 2023 military in 1
- said Anushauskas.
Lithuanian instructors will also train the Ukrainian military on the territory of other countries as part of the NATO training program for the Armed Forces of Ukraine. It is worth noting that Lithuania has already organized training for the Armed Forces of Ukraine, since August about 150 people have been trained there, who are trained in 6 disciplines at once for 5 months. At the same time, in Lithuania they do not disclose what the representatives of the Armed Forces of Ukraine are taught.
Recall that the European Union launched a training mission to train Ukrainian military personnel on the territory of Poland and Germany. According to reports, 15 military personnel of the Armed Forces of Ukraine will be trained, although Kyiv claims 50. Another training program is being implemented by the UK. The British have already trained 9 Ukrainian troops.