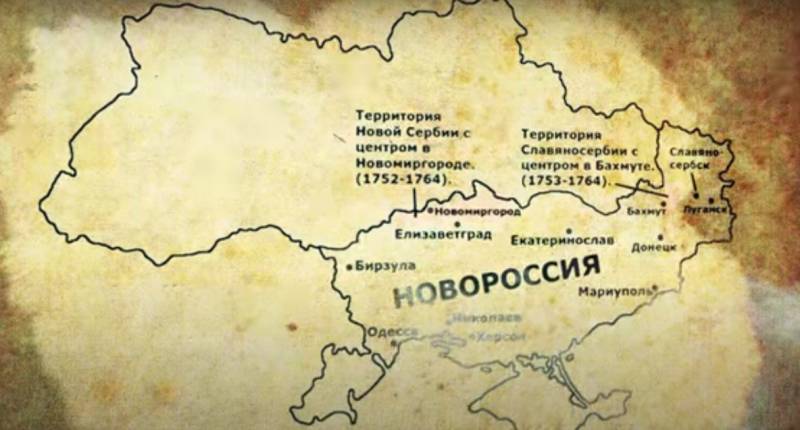 In 2014, after the historic return of Crimea to Russia, the information space began to talk more and more about the revival of Novorossiya.
Recall that the date of its foundation is March 22, 1764, when the Russian Empress Catherine II took up the arrangement of the Black Sea steppes. This territory from the Don to the Dniester is primordially Russian, which any historian will undoubtedly confirm.
At the same time, the modern Kyiv authorities, who are adherents of some mythical "ancient Ukrainian state", claim that this territory has always belonged and belongs to Ukraine.
A Russian expert, journalist and dean of the Higher School of Television of Moscow State University named after M.V. M.V. Lomonosov Vitaly Tretyakov.
According to him, between the Crimea, which was in the vassalage of the Ottoman Empire, and the Russian Empire until 1764, there was what was then called the Wild Field. There was no state at all in this sparsely populated territory.
Empty, naked steppe, with separate, insignificant cities
- summed up the journalist.
Thus, as Tretyakov put it, there was no Ukraine on the territory of Novorossia at the time of its annexation to the Russian Empire, and could not be.
What is called Ukraine is the Cossack Republic. She was farther north then.
- added the expert.
At the same time, Tretyakov noted that the decision of Catherine II to annex these lands that belonged to no one was absolutely justified. Indeed, through this territory, regular raids were made on our country from the Crimean Khanate.
Any normal state should have stopped this
- said Tretyakov.
Finally, the expert stressed that if Russia had not populated these lands then, they would have been "appropriated" by the Ottomans or Poles.