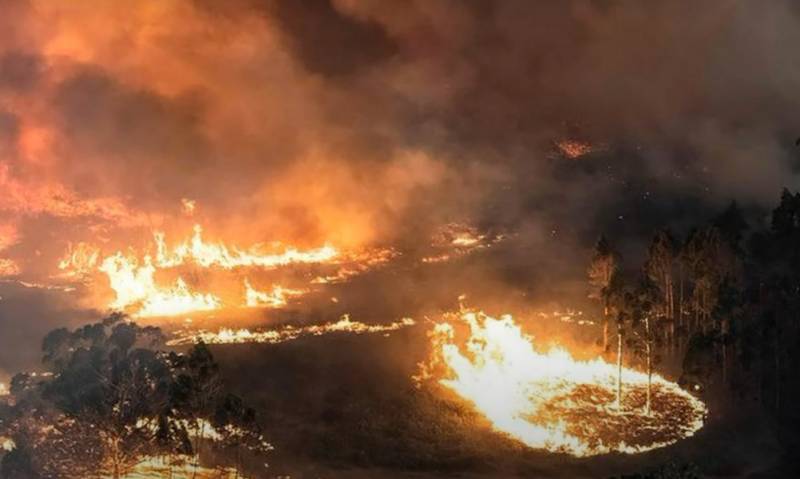 Today, November 14, the Australian Capital Territory Coroner's Court (ACT) launched an investigation into the widespread wildfires in Canberra in 2020, caused by the negligence of the crew of an army helicopter, writes the British newspaper The Guardian.
The publication recalls that the MRH-90 Taipan helicopter, codenamed ANGEL21, on January 27, 2020, conducted reconnaissance of remote landing sites in the Orroral Valley, which, if necessary, could be used by fire brigades.
During the court session, a recording of the negotiations between the helicopter crew and headquarters was played.
According to The Guardian, the crew commander, on the basis of whose testimony the investigation is being conducted, requested an emergency landing.
Do we have the right to land in this area so that the guys can go out and relieve themselves?
- the words of the major are given.
It is reported that later the helicopter made an unplanned landing, after which the fire immediately started.
This is evidenced by the continuation of the record submitted to the court.
Get up, get up, we set a fire, turn off the spotlight
one of the Australian soldiers shouted.
According to The Guardian, the commander of the crew, a major (whose last name is not called), admitted that he did not turn off the searchlight when he made an emergency landing. At the same time, he claims that he did not know about the high temperature of the light, since at that time he was inside the rotorcraft.
Forensic experts found that the temperature of the glow from the spotlight used on ANGEL21 at close range could reach 550 degrees Celsius. It is strange that the military did not know about this.
According to the data published in the article, the helicopter was at the landing site for no more than a minute. Then one of the pilots decided to return to Canberra airport, contacting the dispatcher and reporting the urgency. However, nothing was said about the fire.
Moreover, as assistant lawyer Kylie Nomchong told the court, during the 17-minute flight to the airport in Canberra, regular communication was maintained between the helicopter crew and air traffic controllers. At the same time, there were no notifications from the military that they accidentally provoked a fire. Then, significant areas burned out in the Australian capital region, there was a danger of fire approaching settlements.