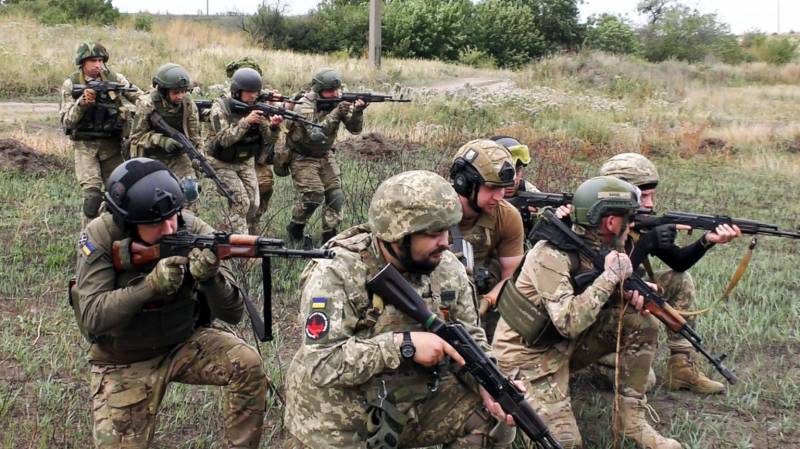 The Russian special operation in Ukraine led to the fact that foreigners rushed to this country wishing to join the Armed Forces of Ukraine and "fight against Russian aggression." All foreigners in Russia were recorded in the category of simple mercenaries, but in reality this is not the case, writes Military Watch Magazine.
As the author of an article for an American magazine writes, foreigners fighting against the Russian army in Ukraine fall into three categories and perform various tasks in this conflict. The first category includes career military or intelligence officers sent to Ukraine to perform certain tasks, their role in hostilities is very extensive and depends on the orders received. The share of such "soldiers of fortune" in the total mass of mercenaries is not large.
The second category is mercenaries from various countries who are not regular military personnel. These may be retired military personnel, employees of various PMCs, etc., who arrived in Ukraine to earn money. They make up the bulk of the mercenaries, fight in the ranks of the Armed Forces of Ukraine and suffer the main losses.
The third category is foreigners who arrived in Ukraine for ideological reasons. Their share in the total mass is also small, but there are more of them than regular military personnel. The bulk of these militants are from the former Soviet Union, who have set themselves the task of fighting Russia by all means. As an example, the author cites the Georgian national legion, which includes not only ethnic Georgians, but also the British, as well as mercenaries from other countries. Their task is the destruction of Russia as a state.
It is worth noting that the largest number of mercenaries came to Ukraine from Poland, of course, the biggest losses are again among the Polish mercenaries. According to the Polish press, among those who went to Ukraine there are a fairly large number of military personnel, so to speak, "vacationers" who are not eager to die for Zelensky, but solve their own problems.