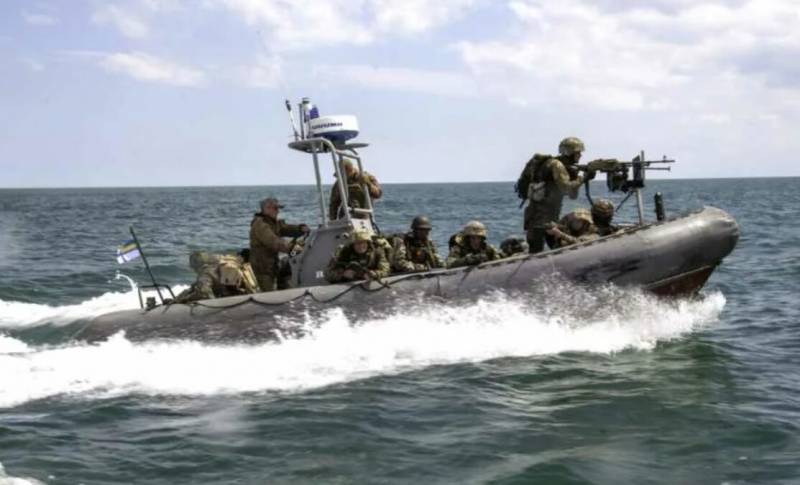 An attempt by the Armed Forces of Ukraine to throw a sabotage group onto the Kinburn Spit failed, the Ukrainian military who crossed on motor boats were met by Russian troops and destroyed. The battle took place near the village of Pokrovskoe.
The evening before, information appeared that in the area of ​​​​the Kinburn Spit, the Russian military destroyed a Ukrainian reconnaissance and sabotage group that was trying to cross the Dnieper estuary on light-engine vehicles and land near the village of Pokrovskoye. The exact number of saboteurs killed is not given, but approximately 20 people went into the category of "two hundredths". In addition, artillery managed to suppress the means of supporting the Armed Forces of Ukraine in the villages of Kutsurub and Ivanovka, located on the territory of the Mykolaiv region.
This morning, while trying to land near the village of Pokrovskoye on the Kinburn Spit, a sabotage group of the 73rd Marine Special Operations Center of the Armed Forces of Ukraine was destroyed. The defeat of four light-engine swimming facilities was confirmed. Estimated destruction of up to 20 Ukrainian servicemen
- said the representative of the power structures.
Meanwhile, in Kyiv, they are stubbornly dispersing the topic that Zelensky intends to visit the "liberated" Kherson, but, as Ukrainian sources note, this is unlikely to happen, the city has been Russian for too long. Instead of Kherson, he can visit Nikolaev, where tough sweeps have been carried out. However, this requires a high-profile reason and they decided to prepare it - to "liberate" the Kinburn Spit, which is the only one left "under the Russians" from the territory of the Nikolaev region.
According to Ukrainian sources, again, a special detachment from the SSO of Ukraine was transferred to Ochakov, which participated in the "seizure" of Snake Island. Apparently, the attempt to abandon the DRG was a kind of "trial balloon" in order to test our defenses.