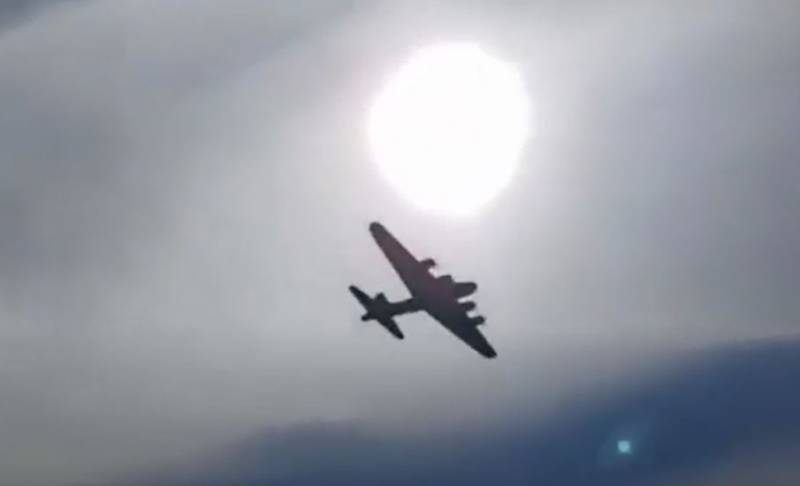 In the United States, two World War II aircraft collided during an air show in Dallas, Texas. According to the American press, the crews had no chance to survive.
The annual "Wings Over Dallas" airshow, run by a local organization dedicated to the preservation and restoration of World War II aircraft, ended in tragedy. During the showing of the episode dedicated to the events of WWII, two planes collided in the air, we are talking about a bomber and a fighter. The event was held at the Dallas Executive Airport.
According to the Federal Office of Civil
aviation
United States, a Boeing B-17 Flying Fortress bomber and a Bell P-63 Kingcobra fighter collided in the air. Judging by the video, the fighter pilot wanted to fly in front of the nose of the bomber, but miscalculated and a collision occurred. Both planes broke up while still in the air, debris fell to the ground. According to emergency services, both crew died, no one survived.
(...) the two planes collided around 13:30 at Dallas Executive Airport on the 5300 block of Challenger Drive, off Highway 67 in Red Bird. According to WFAA-TV (Channel 8), a Boeing B-17 Flying Fortress was involved in the crash.
the Dallas Fire and Rescue Service said in a statement.
According to preliminary data, there was a crew of five people on board the bomber, but this is inaccurate, there was only one in the fighter. A large fire started at the crash site, which was promptly extinguished. Whether there were casualties on the ground as a result of the incident is not reported.
The B-17 Flying Fortress is an American four-engine heavy bomber produced since 1934. Participated in the battles of World War II, today there are only a few copies of this bomber left in the world.