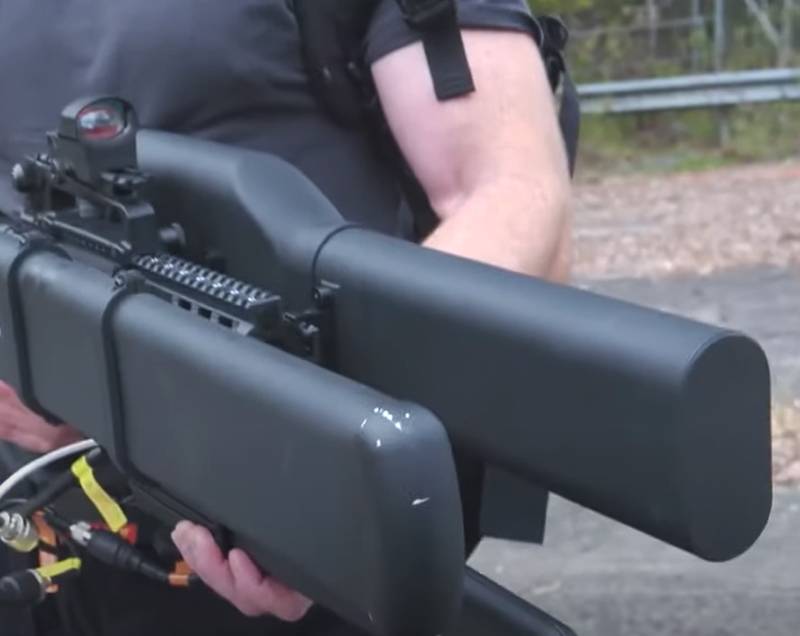 Illustrative photo
The German military department has decided to speed up the process of acquiring special means to suppress drones - HP47, writes Der Spiegel.
The Bundeswehr prompted such a decision by a series of incidents with unknown drones seen over the country's military facilities. So, most recently, a similar drone was seen over the barracks of the German army and the building of the Ministry of Defense in Bonn. Germany suggests that these drones belong to Russia, which uses them for espionage, Der Spiegel notes. How they got there is not known.
It is expected that the Bundeswehr will purchase up to 80 so-called "jamming guns" of the HP47 type. It "
weapon
"will allow military personnel to suppress the communication, control and navigation channels of a reconnaissance drone and forcibly land it. To do this, it is necessary to send this "gun" to the drone, which with a special impulse will suppress communication with the operator and intercept it.
According to the publication, the military in Germany currently has a small number of HP47 devices, which are mainly involved in military operations abroad. The army will receive a new batch of "silencer guns" in March 2023.
According to Der Spiegel, unidentified drones were monitoring a military facility where Ukrainian soldiers are being trained. German military intelligence believes that it is the Russian special services who are spying on what is happening at these facilities.
Such suspicions can be called very strange, since it is not clear how a spy drone, and even a Russian one, flies freely in the center of Europe, in a NATO country.