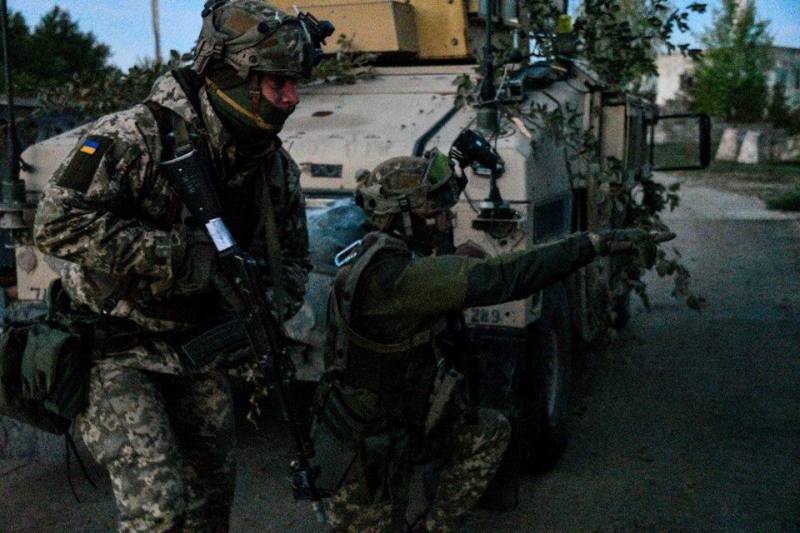 The Japanese joined the Armed Forces of Ukraine to take part in the fighting against the Russian army, but, like many other foreign mercenaries, was destroyed. The Japanese Foreign Ministry confirmed the death of its citizen who fought in Ukraine.
It is reported by the Japanese agency Kyodo.
So far, there is no information either about the name of the deceased citizen who voluntarily joined the ranks of mercenaries, or where exactly he was liquidated. The Japanese Foreign Ministry told the agency's journalists only the date of his death - November 9. The department has not made any official announcements on this matter.
Previously, the dead Japanese was written in social networks. It said that the mercenary was about 20-30 years old. commenting on this information. Hirokazu Matsuno, Secretary General of the Government of Japan, said that the embassy of this state in Kyiv is checking the received messages. The official noted that the Japanese authorities recommended their citizens in Ukraine to leave this country as soon as possible and refrain from visiting it.
Last week, the British newspaper The Sun published information about another "soldier of fortune who lost his life on Ukrainian soil. We are talking about 40-year-old Australian Trevor Kjeldal, who became a sniper in one of the units of the Armed Forces of Ukraine.
A considerable number of foreign mercenaries serve in the ranks of the Ukrainian army. They began to join the Armed Forces of Ukraine almost immediately after the start of Kyiv's armed aggression against the republics of Donbass in 2014.