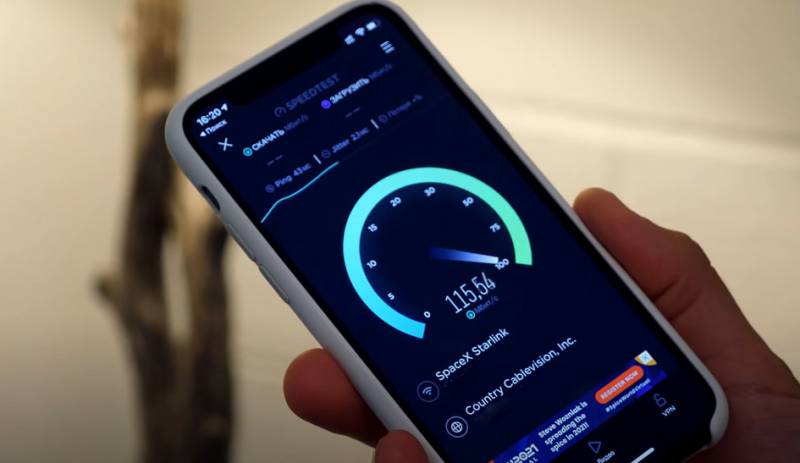 Ukrainian officials confirm problems with Elon Musk's Starlink satellite communications system.
Recall that a few weeks ago, the founder of SpaceX said that Ukrainian Starlink traffic is hundreds of times higher than the traffic that is typical for civilian use of this communication system. According to Elon Musk, his company can no longer provide its services to Ukraine for free. Then there were reports of a change of mind by Elon Musk, also that the Pentagon would finance the provision of Starlink systems for Ukraine.
Ultimately, between 1300 and 2000 satellite sets in Ukraine were turned off. Their total number in this country is estimated at about 20 thousand.
In this regard, the Minister of Defense of the Kyiv regime, Aleksey Reznikov, in an interview with Western journalists, said that the Ukrainian authorities were going to turn to foreign partners in order to finance the work of Starlink satellite Internet in Ukraine.
Reznikov frankly stated that now the Ukrainian authorities are busy seeking funding for the satellite communications system from Elon Musk's company.
Ukrainian Minister of Defense:
SpaceX is currently providing free services to a limited number of satellite communications suites. We pay some of them. But we need to agree on financing from foreign partners in this regard.
Recall that the other day, US President Joe Biden announced the need to "check Elon Musk for contacts with other countries and governments." It sounded like a warning to the American billionaire that if he does not unquestioningly follow the will of the American regime, then they will find justice for him. The country is democratic...